Best real estate crowdfunding apps in Europe
Real estate crowdfunding has reshaped the real estate investing industry in general. It used to be previously accessible only to acknowledged investors and high-net individuals but real estate crowdfunding platforms have changed the game: low minimum investment amount, handy and easy interface, and a broad investment choice.
While real estate crowdfunding isn't risk-free, real estate investment deals help diversify and solidify your portfolio while providing steady returns.
Today's variety of property crowdfunding platforms proves that this sector is actively developing. Real estate crowdfunding platforms offer options to both experienced investors and newbies who are beginning their investment journey.
Unlike other investment alternatives in property investing, like real estate syndication or real estate investment trust (REIT), the tech side plays a major role in property crowdfunding establishment. Inconvenient and primitive crowdfunding websites simply have no chance today to keep up with the competition. That's why below we will review the best real estate crowdfunding apps.

How to choose a real estate crowdfunding platform?
The real estate crowdfunding sector is rapidly expanding. New platforms keep emerging, which creates competition, encouraging crowdfunding providers to improve their apps and services. This promising tendency allows investors to choose the platform that best suits their expectations and ambitions.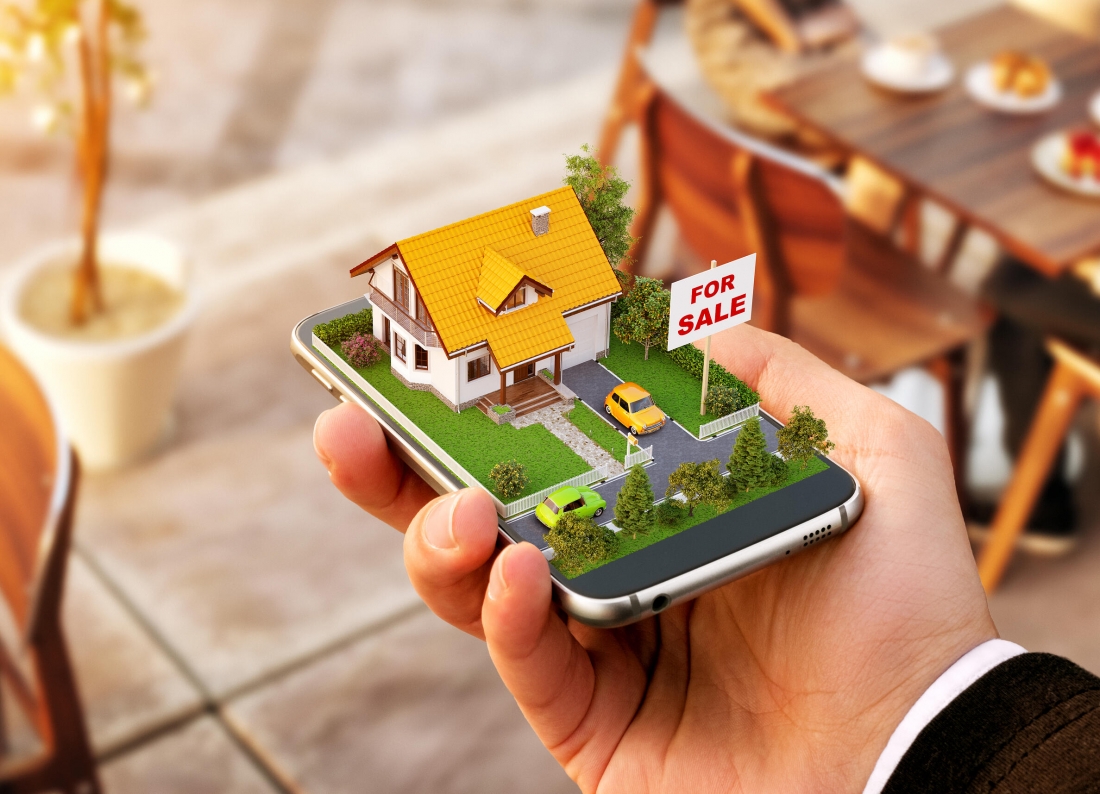 Deciding what platform to go with requires thorough research and analysis. It's a time-consuming process that can't be neglected. While there are no standard rules for choosing a property crowdfunding provider, we recommend paying attention to the following factors.
Geography
Most platforms have geographic restrictions based on the investor's country of residence, so make sure you are eligible to participate before anything else.
Platform's reputation
Looking up the platform's track record may take up a large chunk of your time, but this is probably the most significant part.
Is the platform regulated?
How long has it been on the market?
Have there been any defaults? If yes, how were they handled?
What's the average return?
Does it provide buyback guarantees?
What are the fees?
Investors' reviews
The largest and most insightful source of info is undoubtedly other investors' feedback. Check out TrustPilot or follow investors' blogs to learn about the platform experience.
Investment types
As the real estate crowdfunding industry evolves, new investment types appear, but generally, they can be divided into two categories: debt- or equity-based loans. Each has its specifics, so ensure you know them to have the corresponding expectations.
Secondary market
Secondary market availability is essential for long-term investments since it allows selling your loans and buying new ones, which makes your assets liquid.
Top 3 real estate crowdfunding websites
Reinvest24
Reinvest24 is a well-known, established real estate crowdfunding platform based in Estonia. On top of Estonian projects, they offer loans in Moldova, Latvia, and Spain.
Investors recommend Reinvest2 because of its high-quality loans that can bring decent monthly returns for a steady passive income. The returns rate rage from 7% to 14%.
The platform offers equity real estate loans, which means you can become a partial property owner and receive monthly returns. On Reinvest24, you can also find a rich diversity of property projects, from apartments and houses to small shops and restaurants.
We've had the pleasure of speaking to Reinvest24 CEO Tanel Orro about their transparent business approach, values, and projects.
EstateGuru
EstateGuru is another large Estonian property crowdfunding provider operating in Estonia, Latvia, Lithuania, and the UK.
It has an easy-to-use and intuitive website with every project well-documented and presented. They also have an auto-invest option that allows you to automate your investment activities on the platform.
Unlike other similar platforms, you can start investing on EstateGuru with a lower minimum investment amount with as little as EUR 50.
Rendity
Rendity is a Vienna-based property crowdfunding platform offering loans in high-quality real estate across Austria and Germany. The platform works mainly with new development projects and relatively new buildings.
What makes them stand out is their scrutiny when selecting the property for their projects. Every single of them is assessed by independent external experts, meaning that only property of the finest quality makes it to the platforms.
There are two project types available on the platform: Rendity Growth (projects in development) and Rendity Income (buy-to-rent projects).
Rendity's website is intuitive, with a transparent risk rating for every project. Though they don't have an auto-invest feature, they have an encouraging bonus when investing in a new project. It's called "instant interest" and means that you'll get the project interest while it's still in the funding stage. In this way, you don't have the feeling of your money.
Final thoughts
The more real estate platforms enter the market, the more accessible it becomes for investors. Today's niche offers real estate crowdfunding options for different investment ambitions, types, and investors' accreditations.
Though any crowdfunding loan comes with a certain deal of risk, real estate investing has been considered more stable.