Top 5 UK property crowdfunding platforms
Property investment crowdfunding is often viewed as an attractive investment opportunity.
Real estate investments have always been considered as a smart choice to put your money to work for one simple reason: as long as people live on this planet, they'll need some shelter.
Until recent years, there were only two major options to become a real estate investor.
You could either purchase the property yourself or invest in a REIT, Real Estate Investment Trust. As you may assume, these options require a high financial barrier to enter.
But the introduction of crowdfunding has changed the game since it allows a lower threshold for investment.
This circumstance alone combined with the development of user-friendly platforms has attracted a large pool of new investors.
In this article, we're going to highlight the top 5 property crowdfunding platforms in the UK.
But before we proceed to them, let's refresh some basics first.
What is property crowdfunding?
The principle behind crowdfunding in the real estate industry isn't different from other crowdfunding ventures.
Investors connect with companies that carry out building projects or represent REITs on property crowdfunding platforms.
They fund a project or a company for a profit in return.
In the UK all crowdfunding-based investments are regulated by the Financial Conduct Authority (FCA).
How does crowdfunding work for investment property?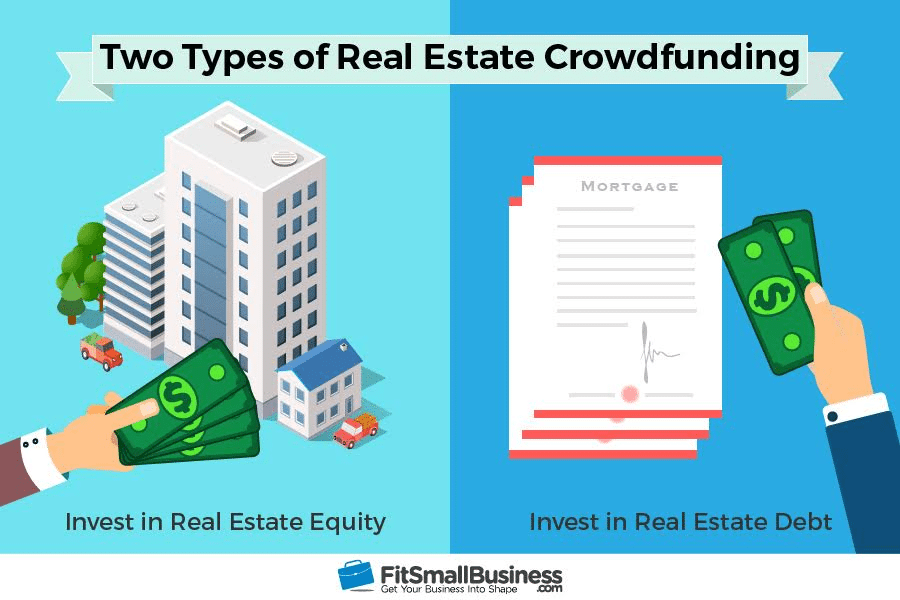 Crowdfunding has proven to be an efficient solution for real estate mainly because it's very capital intensive.
Be it the renovation of a building or brand new construction, – the planning, materials, and building costs are substantial, to say the least.
That's why it has become a common practice among real estate developers and professionals to reach out to individual investors to contribute to capital through a property crowdfunding platform.
From the investor's standpoint, the introduction of IFISA (Innovative Finance Individual Savings Account) has also become an encouraging factor. Essentially, it's a savings account that allows you to invest up to £20,000.00 annually without being taxed.
The latest statistics say that crowdfunding platforms have seen an impressive investment influx from people leveraging their IFISA's, against property investment included.
So, it looks like this arrangement is beneficial for both parties involved.
Property crowdfunding pros:
Lower investment minimum compared to traditional real estate investment.
Property crowdfunding gives a chance to average investors to benefit from higher-than-average returns.
Diversification opportunity.
Many investment experts recommend adding real estate loans to strengthen your portfolio.
Access and approachability.
Thanks to crowdfunding, you get a wider selection of projects that otherwise would have been inaccessible. For instance, building a skyscraper or a block of apartments.
Property crowdfunding cons:
Poor liquidity.
It means that you can't withdraw your funds whenever you want to.
The investment duration is normally specified in the lending company's business plan. Simply put, your money is frozen during this period of time.
Loss risks.
This isn't unique either to real estate or to crowdfunding investing in general.
Just like with any other investment type, it's important to do your homework and verify the trustworthiness of the sponsor and all the parties involved.
All the factors considered, real estate crowdfunding offers profitable and low-risk loans.
So, if you are convinced that it's high time to give it a try, below you'll find the platforms that have recently made their name in the industry.
Top 5 UK real estate crowdfunding platforms
Min investment: £250.
Auto invest: yes.
Type of investments: debt.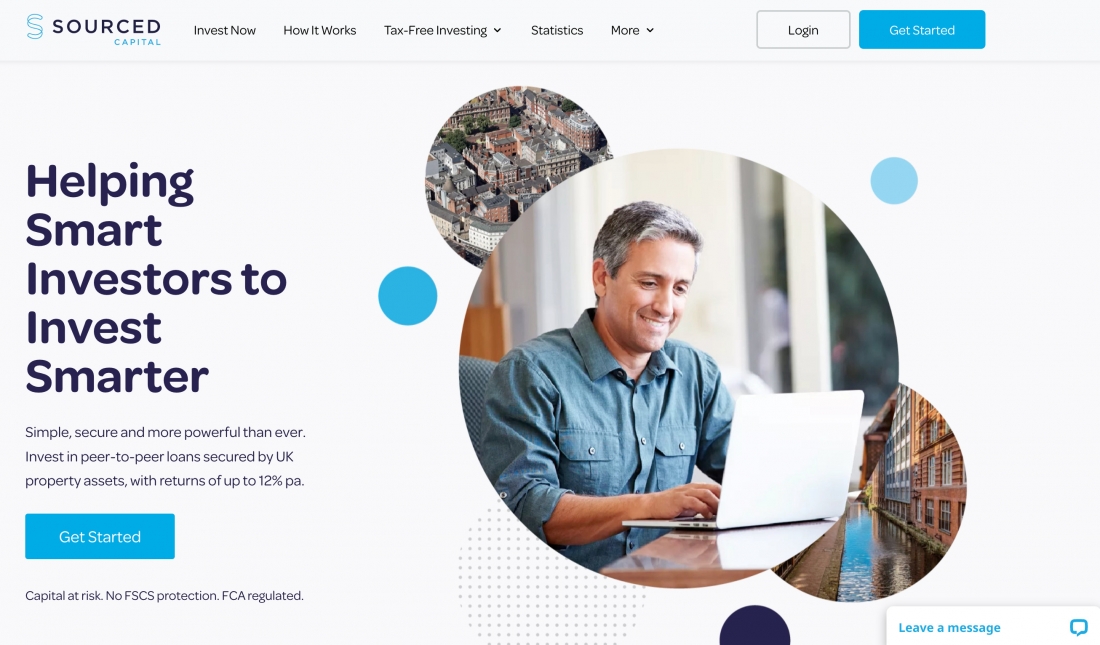 Sourced Capital operates as a direct lending platform based on the traditional P2P lending model, where borrowers apply for loans and investors finance projects.
It offers investments in commercial as well as residential property. On average their projects last 6 – 18 months.
Sourced Capital works directly with real estate developers.
Min investment: £1000.
Auto invest: yes.
Type of investments: debt, equity, resale market.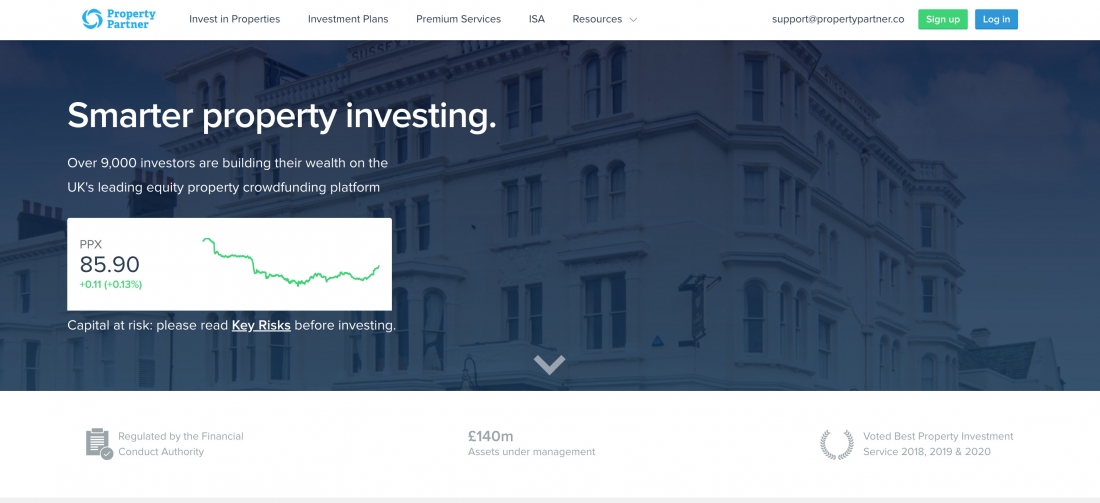 Property Partner is one of the best-known and largest property crowdfunding platforms in the UK.
It is mainly an equity crowdfunding platform which means that you get partial ownership of the property you invest in.
In this case, you'll have two sources of income: regular installment from tenants' rents and some additional yield if the property price increases.
The properties available to investors are residential units: blocks of apartments, entire accommodations units for students, or separate houses.
Min investment: £500.
Auto invest: yes.
Type of investments: debt.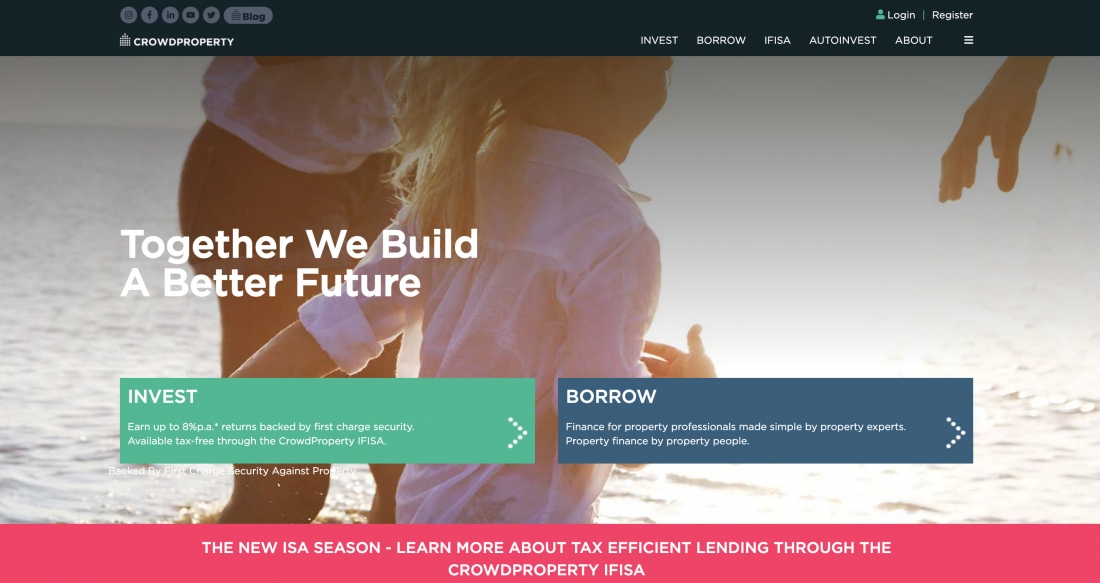 CrowdProperty is operating as a P2P lending marketplace, which means that it deals exclusively with P2P debt loans. It cooperates with small and medium-sized property professionals.
The platform takes first charge security which is one of the strongest security levels available for a property.
It means that if the property goes into default, the company is the first in line to be paid back, once the property is sold.
Min investment: £1000.
Auto invest: no.
Type of investments: debt, resale markets.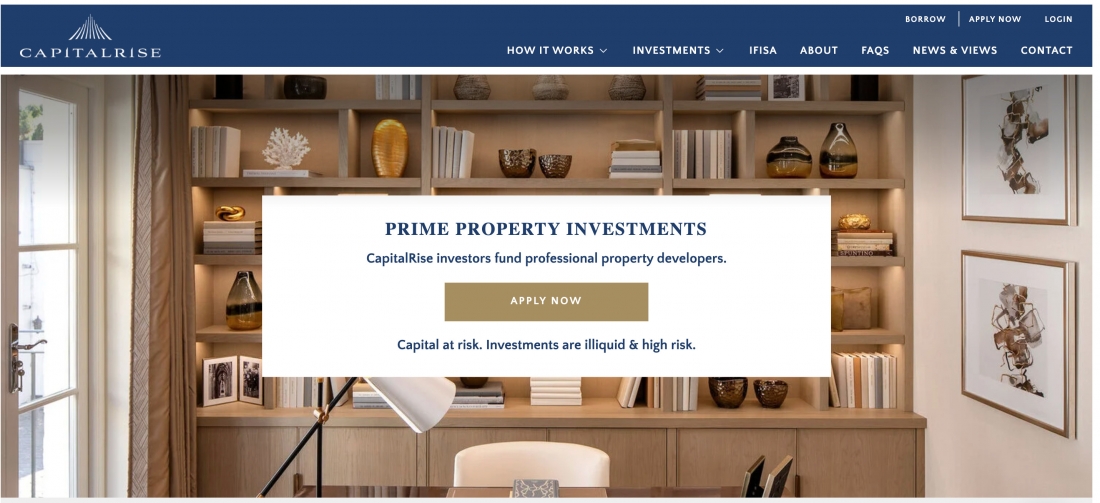 CapitalRise is an award-winning real estate P2P lending platform that offers property loans against premier real estate throughout the UK. Some of the most iconic locations include Knightsbridge, Eaton Square, and Grosvenor Square.
Its mission is to revolutionize the old way of investing by eliminating the middlemen and giving investors direct access to property loans.
CapitalRise also provides an option to sell your investment to another CapitalRise member, if you no longer want to keep the investment by the end of its term.
In such a case, you'll be charged 1.5% fee of the sale amount. For the buyer, there are no fees foreseen.
Min investment: £100. But before starting investing, you need to place min £5,000 with the platform.
Auto invest: yes.
Type of investments: debt, resale market.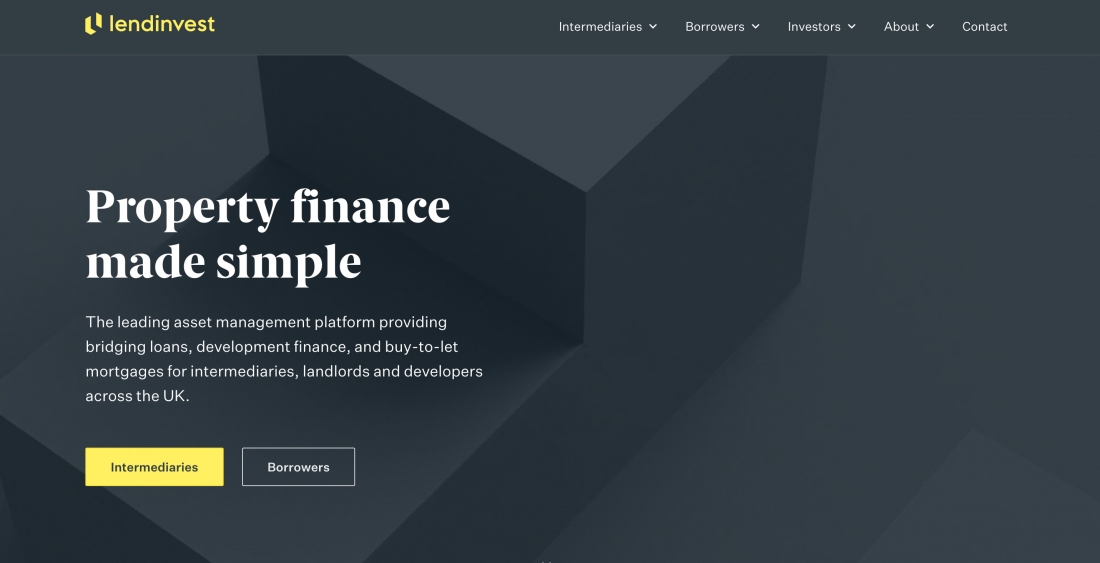 LendInvest is also a P2P property crowdfunding platform that funds small and medium-sized developers. It aims to support the small house building to get more homes for UK residents.
Given the above-average initial investment amount, LendInvest works with accredited and experienced investors.
It offers development loans along with buy-to-let loans. The latter means that you'll have an equity property share and will get returns from the tenants' rental payments.

Summary
Property crowdfunding in the UK has seen a major rise over the last decades which only confirms the society's demand for it.
Compared to other investment options available on crowdfunding platforms, real estate has earned a reputation as a relatively profitable sector.
Yet, you should realize that there are still no guarantees that your funds will definitely pay off.
Before making any financial decisions it's important to do your homework: consider all the pros and cons, be aware of the regulations applicable, and verify reliability of all the participating parties.