Best P2P lending platforms in the UK
P2P lending is claimed to be a fast-growing finance type in the UK. The first UK P2P lending provider was founded in 2005 and up to date, has accumulated over 76,000 lenders. The market tendencies show that the P2P niche in the UK keeps expanding creating favourable conditions for more P2P sites to appear. 
This piece will explore the P2P lending climate in the UK and highlight some of top UK P2P lending sites, so that you can broaden your investing outlook and make well-informed decisions when it comes to making your next investment move.
P2P investing in the UK
FCA, the Financial Conduct Authority, is a regulatory body that controls all UK financial services and markets. FCA's mission is to ensure that they are safe and transparent. It also demands P2P platforms to be clear about the risks P2P investing involves and to communicate about them properly.
As a rule, P2P platforms in the UK are available to UK citizens only. What makes the UK market different from others is the minimum investment amount which is higher than in the European markets. Many P2P websites set a min of £1,000 to start investing. Still, the UK P2P market is diverse, with many investment types and P2P providers to choose from.
With P2P lending growing in popularity and demand, in 2016, tax bonuses were introduced, better known as IFISA, Innovative Finance Individual Savings Account. It allows you to earn tax-free returns from your investments that must not exceed £20,000 per tax year. This allowance gives you an opportunity to invest and combine with many investment alternatives: P2P loans, cash, stocks, shares, etc.
Best P2P lending platforms in the UK
Assetz Capital
Assetz Capital is a P2P lending platform that funds small and medium UK businesses. Since 2013, it has facilitated more than £1 billion worth of business loans.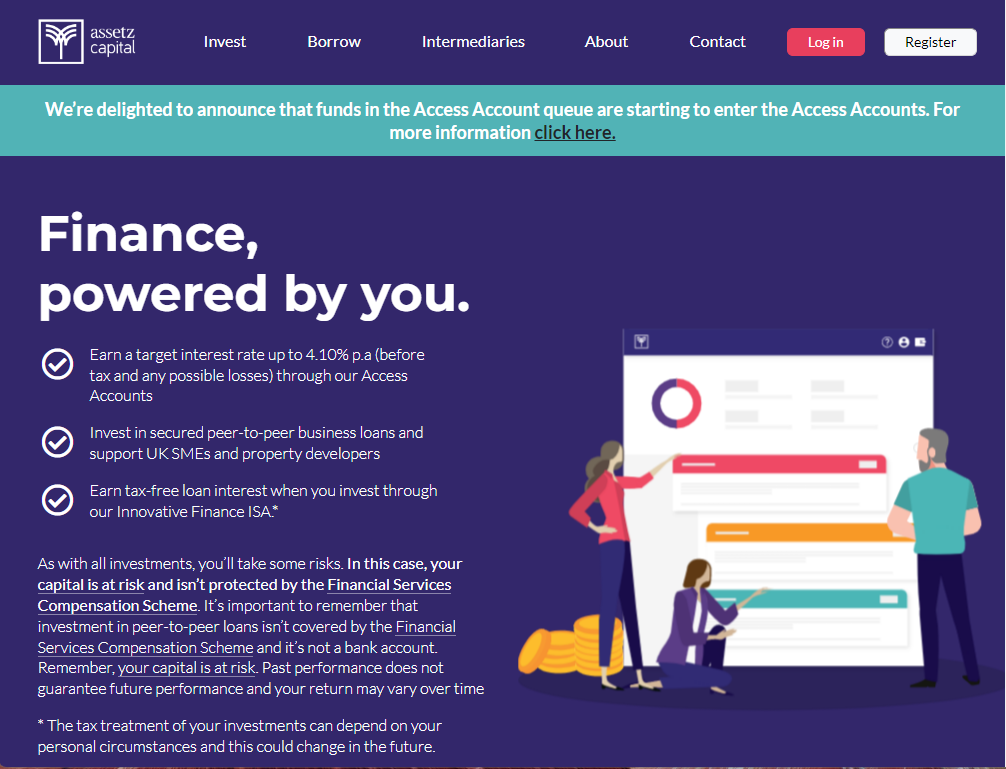 Depending on your preferences, you can choose from three automated investing plans that offer different return rates and liquidity options. For instance, if you'd like to have an opportunity to withdraw your investment almost immediately, you'll get a 4,10% return rate. If you're ready to wait for 30 or 90 days, the return rate will increase by approximately 5%.
The platform also has a secondary market and allows investing from as little as £1 per loan, which can help you explore different loan structures and reduce default risks.
BridgeCrowd
BrodgeCrowd offer "bridge" loans from the UK property sector. End-borrowers from BridgeCrowd normally need funds for three purposes: to fund a new property purchase, to renovate a property, or to raise capital for various business needs also secured over the UK property, like all of the loans by BridgeCrowd.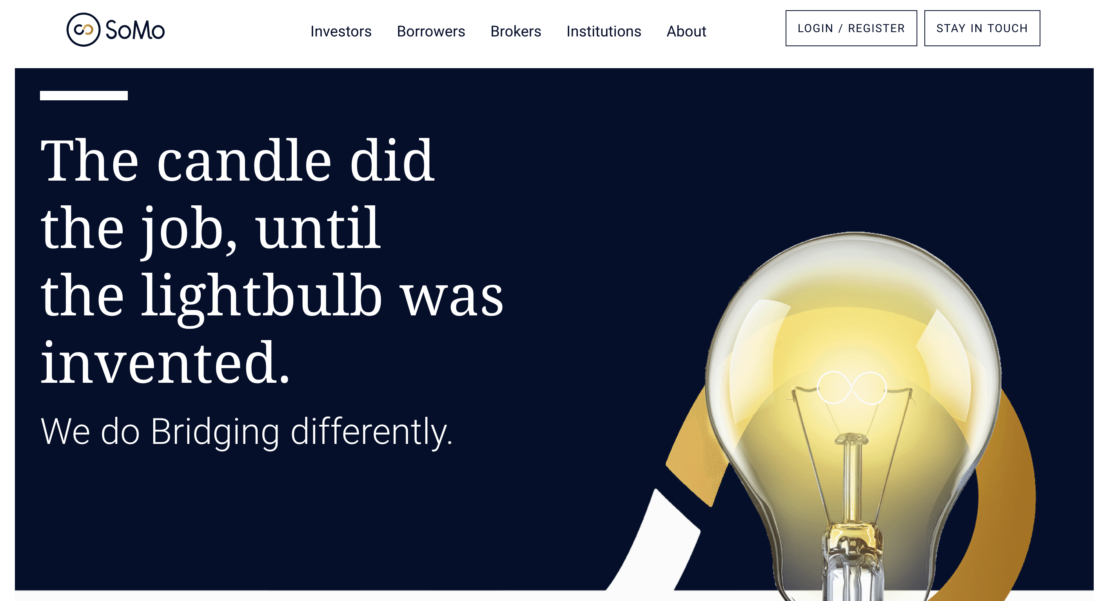 The min investment amount starts with £2,500 with an annual return of 8-12% and a secondary market available. The provider states that the resale is often completed within a day, should you prefer to exit the investment loan.
Funding Circle
Funding Circle is a P2P lending marketplace specialising in funding small businesses. Only institutional investors can participate in loans with a min investment of £500.
Launched in 2010, it has since accumulated over £9.7 billion in UK-based loans and billions more in other states. It's considered one of the world's oldest P2P investing platforms and the second-oldest in the UK.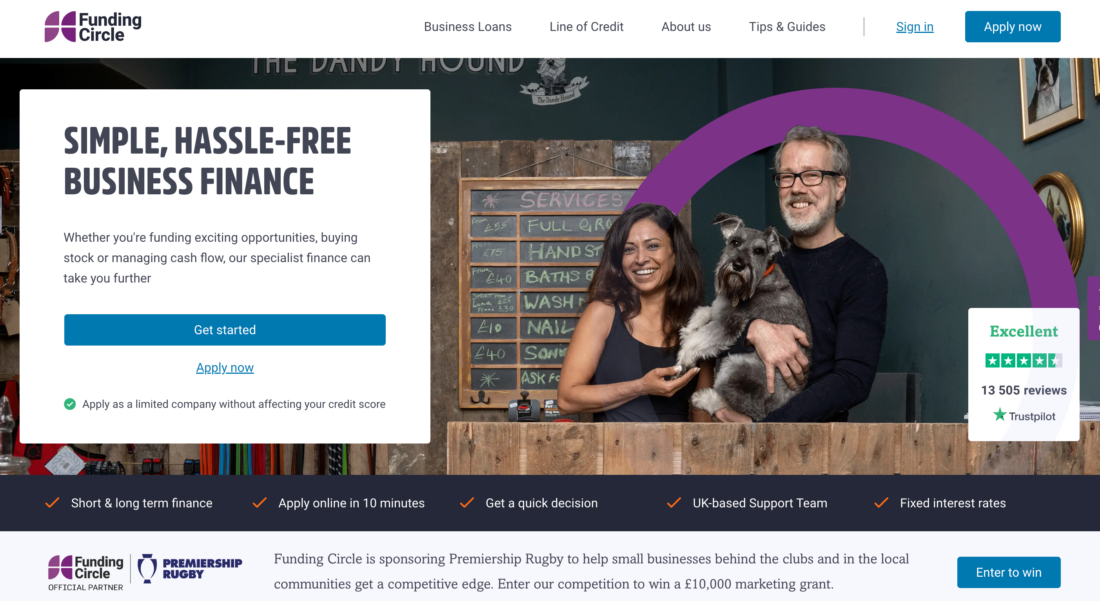 Funding Circle mechanism resembles other P2P lending sites: the platform spreads your investment across a bunch of loans and allows re-selling your investment, should you decide to leave the loan earlier.