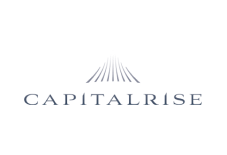 Industry:

Real estate

Type:

Equity

Min. investment:

£1,000

Country:

United Kingdom
CapitalRise is an online platform for prime property lending and investing. The platform disrupts the old way of investing in property to give everyday investors easy and direct access to real estate investments of the finest quality that generate attractive returns. By eliminating the middlemen, CapitalRise enables investors to earn forecast returns of 8% to 12% per year.
Key information
Platform Fee

No

Payment Fee

1.5% on Secondary Market

Interest rate

8-10%

Secondary market

Yes

Registration number

816789

Languages

English

Address

Jubilee House, 2 Jubilee Place, London SW3 3TQ

Who can invest?

CapitalRise will only accept investors who have a UK bank account. Our investors are primarily UK residents although certain non-UK residents may be eligible (but they will be subject to additional checks and it will depend on the specific jurisdiction) and companies. At present we can accept three categories of investor, Self-certified sophisticated investors, High net worth investors and Professional investors as defined by the FCA.