Crowdfunding scams: platforms to avoid in order not to lose money
The coronavirus cryptocurrency, fake charity projects, and fraudulent promotion of COVID-19-related products and services — Bernie Madoff's business is alive and very successful.
The global crisis has spurred criminals to craft sophisticated ways of investor crowdfunding abuses.
Scammers pretend to be suffering from coronavirus disease, inventing industry-breaking equipment or collecting money for the victims of the global crisis.
Driven by compassion and empathy, backers take money from their pockets and… buy luxury stuff for the creator at best. In the worst case, they appear to finance terrorism.
And even if the platform steps in and closes the campaign in time, this is unlikely that backers receive all the money.
To somehow help you not to get conned, we've made a list of top tips on how to avoid crowdfunding scams.
Unauthorised crowdfunding platforms
Alternative financing has been here for more than a decade, but some countries still lack proper legislation to control crowdfunding deals, particularly with equity assets.
While the US, the UK, Canada, Australia, European countries, and China have successfully adapted the financial regulation framework for a new type of fundraising, others are still lagging.
For example, equity crowdfunding remains a grey area in India and South Africa.
Experts from the University of Cambridge believe that by mid-2021, most jurisdictions will be regulating equity crowdfunding and more than a third intend to regulate P2P lending and ICOs. Bespoke frameworks will likely become even more common.
That's great news because unauthorised providers involved in illegal fundraising activities are a huge threat to unsophisticated investors.
The authorisation process is lengthy and tiresome, so some companies are looking for workarounds.
Crowdfunding under another licensed institution or individual is a possible way out.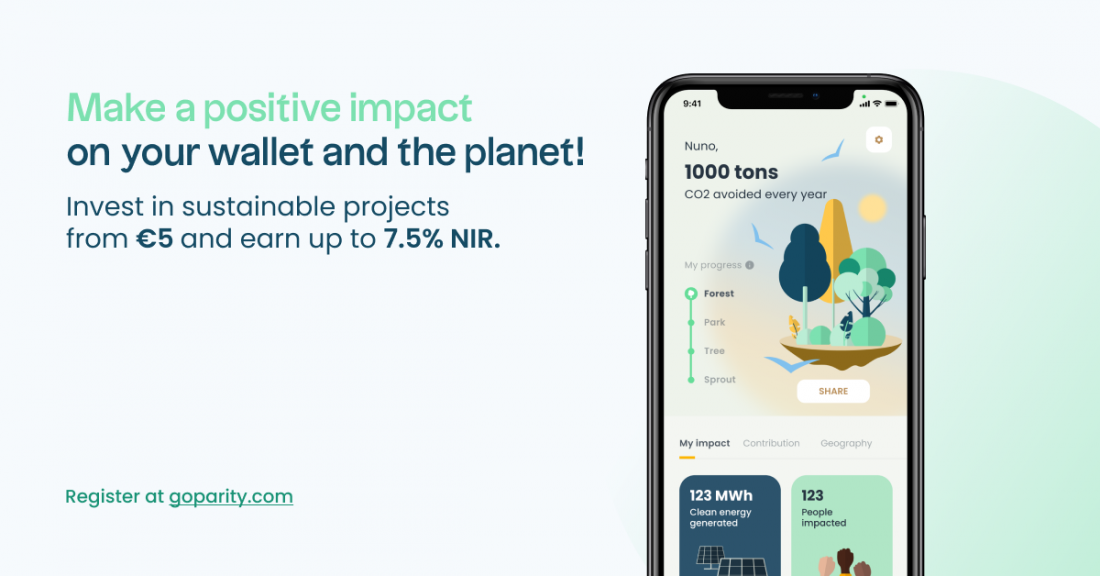 Recently, the FCA issued a warning regarding Fintech firm Lanistar Ltd believing that the company has conducted illegal activities.
Lanistar was offering a new debit card for managing user accounts based on the open banking paradigm.
According to the UK's financial legislation, companies and individuals are required to be authorized to offer, promote, and sell financial services or products.
Lanistar responded to the FCA's warning stating that the advertisement on social media was merely a promo for the future product.

Also, Lanistar is planning to collaborate with firms authorized by the FCA to provide financial services or products.
The company updated its regulatory status on the website and added a disclaimer that they're in the pre-launch phase.
In reply to this, the FCA removed its previous statement from their website and noted that it would monitor Lanistar's activity.
The moral of the story — is always to double-check the provider's registration and licence granted by the regulatory body.
Bogus crowdfunding campaigns and unwanted behaviours
No matter how robust the fundraising platform is, a scammy scheme may appear on its landscape.
GoFundMe, Indiegogo, and Kickstarter are "famous" for campaigns defrauding the public.
Although crowdfunding isn't the best tool for qualified frauds, con artists manage to mislead the public and embezzle millions of dollars.
The most common schemes are collecting money for
counterfeit products/services,
fraudulent companies,
charity campaigns run by criminals.
Beware of coronavirus cryptocurrency scam
A year ago, the FCA and FBI independently warned everyday investors about smart coronavirus-related investment schemes.
Scammers offer lucrative investment opportunities, in particular related to crypto-assets. These options are too good to be true and are meant for backers who fear uncertainty and instability.
Scam artists accept payments in cryptocurrencies for COVID-related products that do not exist.
Investments are accompanied by high yields and attract unsavvy backers with big appetites.
Regulators advise verifying the legitimacy of cryptocurrency transactions and doing extensive research on investment options.

Sinister charity projects
As the VC of the Better Business Bureau states in his interview with News15 Today, con artists now tend to raise money for individuals and businesses suffering from the pandemic.
Fraudulent campaigns cover everything from continuing free school lunch programs to assisting out-of-work hospitality industry employees.
"Scampaigns" are either for stealing money or not being able to meet the stated purpose. Just like it happened with the famous crowdfunding scam David Lam and his left shark suit. The guy meant to create and sell left shark suits and then donate the proceeds to an environmental nonprofit but failed halfway.
What do experts suggest doing if you're eager to support charity projects?
Vet charities or donate to people and businesses you know personally.
Conduct your due diligence on the crowdfunding platform, and discover its rules, procedures and best practices for combating funds misappropriation.
Stay informed about the latest governmental efforts related to coronavirus victims.
Protect personal information and make sure your crowdfunding platform is transparent and secure.
Old and good abject scams
Five years ago the financial industry was blown by Jeffrey Tschiltsch's fake project called Futurefon.
Victims aka everyday backers donated about $6 million to support cutting-edge technology — a combo of a smartphone, laptop, and tablet.
In two years, the campaign turned out to be an absolute scam: creators never intended to launch a fully-fledged product, misleading donors with a beautiful prototype.
And even though such loud crowdfunding scams have taught backers and platforms to be wiser, shady cases still appear in the newsfeed.
A new Kickstarter campaign collecting money for developing and marketing a reimagined camera battery gained traction for the public in early 2021.
Despite having a great promo page that looked legitimate, the creator's profile appeared to be a copycat. The images of the team were taken from the photo stock. Several photography-related websites took note and reported this issue.
Copycat images are a red flag for anyone wanting to support a crowdfunding project.
For now, the project is still live on Kickstarter with 1500 backers and almost $222 raised.
It remains to be seen whether it's a scam or a real project. But the obvious lesson in this situation is to do deep research before pledging and check all the campaign-related images with the Google photo search.
How to protect yourself from entrepreneurial misconduct risk
Regulators tackle investment frauds as a part of the investor protection policy.
The FCA invests in AI and data analytics, raises public awareness of scams, supervises fishy players, and shuts down unauthorized businesses.
The SEC regularly issues investor alerts and bulletins, including recommendations regarding fraud prevention and recent hot cases.
The Federal Trade Commission also promotes healthy crowdfunding competition and protects and educates consumers.
Before you rush to fund your next big project, take a look at the tips provided by the official watchdogs.
No one can protect you better than you.
So, here are a few extra recommendations from our team to save your funds and nerves:
make sure the crowdfunding website is secure and compliant (HTTPS protocols, Privacy Policy, GDPR);
carefully read the fine print in media kits and promo materials of the fundraiser;
consider donating on specialised crowdfunding websites (green energy, real estate, online education, medical crowdfunding);
ask yourself questions like "What's the creator's goal?", "How will the capital be used?", "What is the return?", "Does the campaign look and sound scammy?";
spy on the creator on social media, dig for additional info about the team behind the project;
pay attention to real images/photos, 3D models don't say much about the reality of the project;
don't let emotions drive you;
check whether the provider offers escrow accounts and the maximum aftermarket (MA).
The bottom line
Crowdfunding is built on trust, and that's its weak side. 
Retail backers often bail on the "buyer beware rule" and, driven by emotions and high yields, donate their hard-earned money to criminals.
To avoid absolute money losses, follow these tips:
Check the crowdfunding platform authorisation, licence, and status.
Ensure the offering/campaign is clear and transparent with a detailed media kit, statement, funds goal, etc.
Don't be fooled by the hype and avoid fishy coronavirus-related projects. Want to support society? Do it through official charity funds or specialised platforms.
And remember to pull yourself up by your own bootstraps.
If you are looking for a crowdfunding platform to start investing, make sure to search our directory with 350+ platforms from the UK and Europe.