Most successful equity crowdfunding campaigns
Per the report from Uswitch, more than 6 billion projects got their funding via crowdfunding. Since it's been adopted as a viable solution to obtain capital, equity crowdfunding, in particular, has skyrocketed. More and more businesses use equity crowdfunding to attract investors to launch or scale their companies. 
In a nutshell, equity crowdfunding offers an opportunity to receive funding from multiple investors in exchange for partial ownership of your business, equity.
By making it accessible to a larger investors' audience, entrepreneurs raise their chance at the necessary funding, while investors get the chance to back the companies that match their values and liking. Sometimes, it means converting your brand advocates and potential customers into investors.
We've spoken previously a lot on equity crowdfunding pros and cons, so in this piece we'll explore the most successful equity crowdfunding campaigns and the brands that made it to the market via crowdfunding.
How does equity crowdfunding work?
Startup owners have numerous ways today to raise capital: venture capital, angel investors, band loans, etc. What makes equity crowdfunding popular, though, is its flexibility and the control that stays in the hands of the business owner.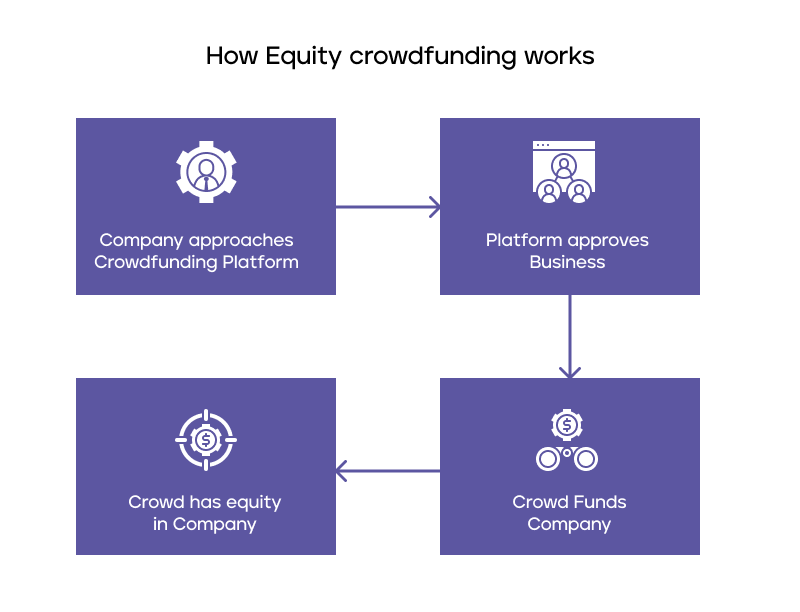 As the demand grows, so does the number of equity crowdfunding platforms offering different investment frameworks, limitations, and additional features and services to boost a campaign's marketing. If you have come to a conclusion that equity crowdfunding is the right financing strategy for your business, explore the criteria below to ensure your campaign hits a success. The more boxes you check off, the better off you are.
Crowd
A strong community of users is an important foundation. It may imply potential customers, users, and investors – all these people may either invest in your business or form a loyal customer base. They may eagerly jump at the opportunity to invest in the company brand they like.
Story
Successful brands have a well-developed story that backs up their values and communicates them to the audience. Take care of your narrative:
tell how the company got started
what client needs it satisfies or the problems it solves
what's innovative about it
and why it's important for you and the team.
It's essential for potential investors to notice you and connect emotionally. Investors also need to see your background: where you came from, your education and previous experience.
Team
What experience do your team members have? What field have they been previously engaged in?
These responses will help you enhance the story you're communicating to investors and prove their expertise and interest in the product. Quality pictures, videos, and profiles are a must.
Plan
Having the financial part straight and transparent can't be overestimated. Create a budget, calculate the costs, and plan the exit strategy should things not work out.
Break down the numbers to have an understanding how the funding will transform the business and when you expect it to bring enough profit to pay back some dividends.