Making a difference: the power and potential of impact investing
Impact investing is one of the emerging yet steady trends in the crowdfunding sector. It's becoming increasingly widespread for investors to be interested not only in the possible returns but the collateral social or environmental impact. In other words, people want their investment choices to be aligned with their values.
Impact investments generate a measurable social or environmental impact on top of the financial returns. The most common areas include green energy, sustainable agriculture, and affordable basic services like housing, healthcare, education, personal loans, microfinance, etc.
We've decided to look closer at the processes behind this trend, impact investing types, and some of the brightest platform representatives.
How does impact investing work?
While it is clear why impact investing is important for projects aimed at making a positive change, you may wonder if such initiatives allow yielding the return to satisfy investors' ambitions.
Per the statistics available, at least 67% expect to get market-rate returns, 18% expect to receive below-market-rate returns close to market rate, and only 15% count on returns close to capital preservation.
So,  the majority of companies perform as expected in both financial and environmental regard. Moreover, around 20% of startups perform better than expected, with only 12% of businesses that don't meet the financial expectations of investors.
Along with purely financial benefits, impact investing boosts social responsibility and encourages project owners to develop sustainable businesses.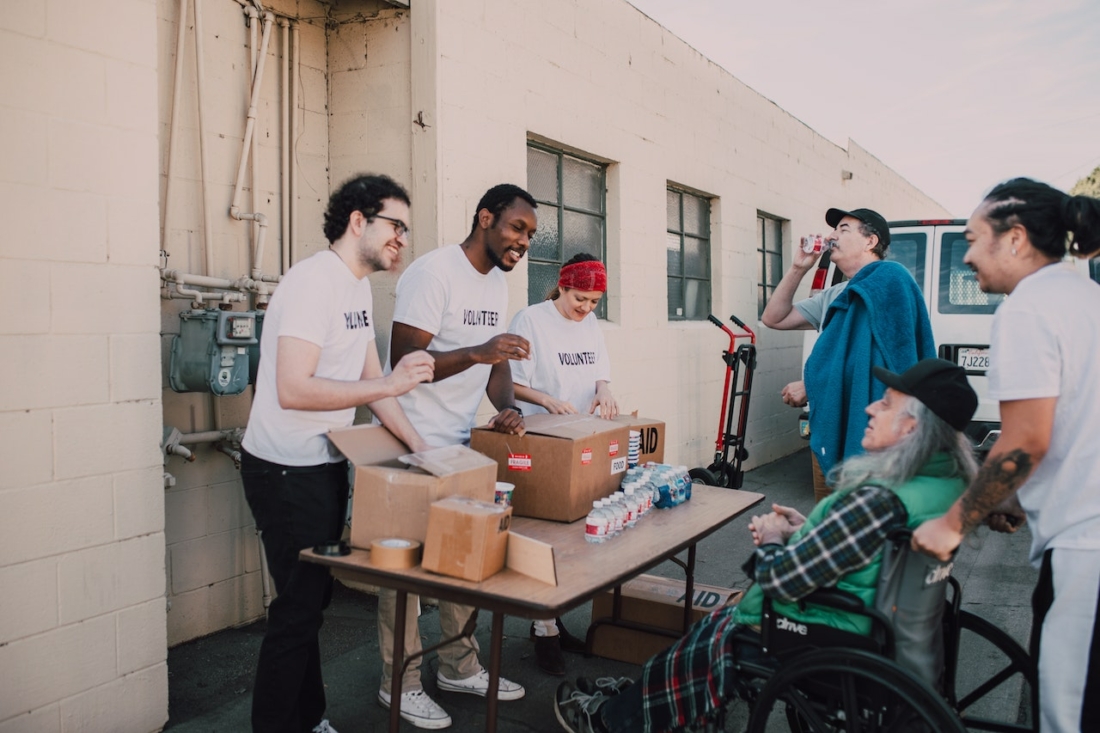 Impact investing types
Impact investment can be classified depending on the types of investors, investment forms, vehicles, or industries. Investors may pick to fund projects in emerging markets or startups in developed countries. But the main criteria for investment types classification is the industry. Based on it, we differentiate the following main investing types.
Environmental, social, and governance (ESG)
Here, we refer to a set of a company's standards or criteria:
Environmental criteria – how the company takes care of the environment, including policies that address climate change, energy use, pollution, etc.
Social criteria – how the business builds relationships with employees, customers, or whoever it operates with, including donations to the local community and similar.
Governance criteria – how the company handles the business' leadership, executive payments, pursuing integrity and diversity in selecting leadership, etc.
Socially responsible investing (SRI)
Unlike ESG investment, where a number of factors are considered to pick startups to invest in, socially responsible investing focuses on one facet only. SRI investors pick companies that promote ethical and social topics, such as inclusion, social justice, diversity, and the fight against racial, sexual, and ethnic discrimination.
Impact investing vs ESG
Impact investing and ESG are very close. When focusing on the impact investing definition, an investor may pick startups to fund based on whether the startup is ethical, whether it is going to have a positive environmental impact, etc. As an example of environmental impact investing, one may pick for funding a company that will use renewable energy rather than a company whose operations will depend on oil and similar.
In the case of ESG, many factors are assessed. So, companies have to be prosocial, environmentally friendly, and with good governance to get a chance to be funded. However, along with these criteria, risks and potential returns are assessed to ensure such an investment can also bring profit.
Find more impact investing opportunities
Best impact investing platforms
As sustainability and impact investing evolve, more crowdfunding providers are joining, each offering custom approaches and opportunities. The market dynamics are promising, so we invite you to explore sustainable and impact investing crowdfunding platforms. In the meantime, here are a few bright platforms to have a look at.
Goparity
Goparity is a Portugal-based platform launched in 2017. It is regulated by the Portuguese Securities Market Commission (CMVM) and is about to obtain the ECSP licence.
Goparity allows investing in impactful projects with as little as 5 EUR. Since its launch, over 12 mln EUR has been invested in all types of projects by over 19,000 investors.
Goparity provides loans to businesses that fund sustainable projects. The average interest rate is 5.26% per year which may be lower than other similar platforms offer. But it is compensated by the variety of projects and reliability of the platform.
To invest on Goparity, one needs:
to be at least 18 years old;
have a valid email address;
complete a KYC process;
have a bank account within the EU/EEA.
The platform performs the due diligence of each borrower and obtains credit risk reports from independent providers. All projects have to comply with one or more of the United Nations Sustainable Development Goals (SDGs), such as the aim to end poverty, combat climate change, and similar.
Bettervest
Bettervest was launched in 2012 to finance energy-efficiency projects. The company is located in Germany and is regulated by the German Banking Act (KWG).
It not only focuses on the German market but operates worldwide, including in Africa, Asia, and other regions by enabling environmental impact investing. The advertised return on investment is 6-8%. With a minimum investment of 50 EUR, everybody can participate in funding impact projects on Bettervest. The platform enables investing in subordinated loans and securities (for instance, bonds, profit participation rights, etc.).
The platform follows strict environmental and social impact investing criteria when assessing projects to be funded. So, all projects must comply with at least one of the United Nations Sustainable Development Goals to be listed on Bettervest. The company allows investors to contribute to projects that support the future worth living. So, for example, projects focused on factory farming or tobacco manufacturing are excluded. Among examples of impact investing on the platform, we can include those connected with CO2 emission reduction and similar.
Lendahand
Lendahand is a Netherlands-based crowdinvesting platform launched in 2013. Lendahand allows investment in impact projects with as little as 10 EUR which can be gradually increased in 10 EUR increments later on.
Investors from the EU, Schengen space, or the UK can participate in offerings listed on the platform. The annual interest rate varies from 2 to 8% per year, depending on the project, and repayments are made every six months.
Lendahand picks projects that contribute to the UN's Sustainable Development Goals, such as fighting poverty and hunger, access to clean water and sanitation, and similar, etc.
Final thoughts
Social and environmental awareness are becoming common for more and more communities worldwide, transforming from a "nice-to-have" to a "must" category. Impact investment seeks to reduce the negative impact of traditional business activities.
Considering the importance of the addressed issues, the interest in this trend will be growing, and thus, the revenues for investors. This is why investing in impact projects may become this field's next most popular trend.
Stay tuned!
Subscribe to receive a monthly round-up of our blog updates straight to your mailbox.
Nice!
You are subscribed to our newsletter. Expect to hear from us shortly 🙂