6 best UK crowdfunding platforms
The UK represents the third largest crowdfunding market after the US and China, per P2P Market Data.
The UK's alternative finance market is indeed a dynamic one.
The numbers speak for themselves: the market size has grown from 4.9 billion USD in 2015 to 12.6 billion USD in 2020.
As you may see, crowdfunding in the UK has been expanding rapidly for over a decade now and has progressed into a thriving industry.
It is a mature regulated market that encourages the development of new crowdfunding niches and tendencies.
The main regulatory body that manages crowdfunding activities is FCA. Yet, crowdfunding regulations in the UK apply only to debt investments.
Another contributing factor has been the introduction of IFISA, Innovative Finance Individual Savings Account, which has witnessed another surge of crowdfunding investors.
Simply put, it's a savings account meant specifically for P2P lending. It allows investing up to £20,000.00 and receiving tax-free interest. Sounds tempting, right?
No wonder P2P lending platform owners have recently reported record IFISA inflows.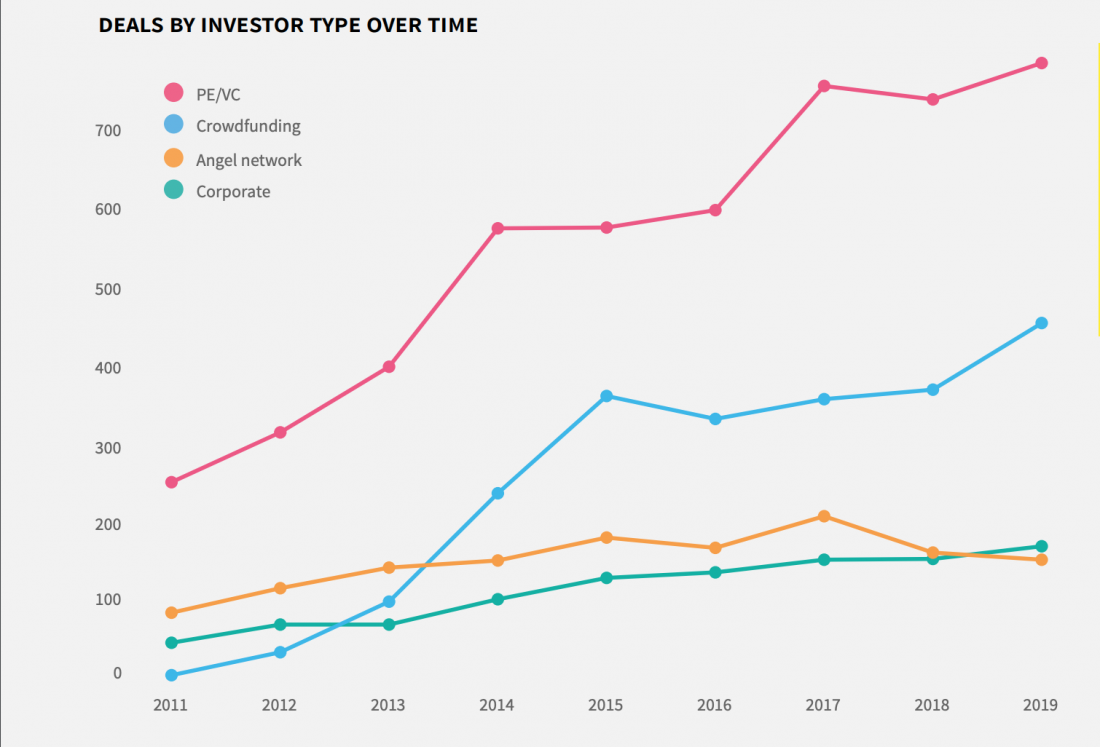 All the factors considered UK crowdfunding shapes an image of a vibrant market.
How to choose a reliable crowdfunding platform?
Now that we've reviewed a few basic features of UK crowdfunding, let's proceed to crowdfunding platforms.
Even though the UK crowdfunding market is mature and regulated, one can't exclude the possibility of running into a scam or platform that doesn't fulfil its responsibilities. FCA monitors such illegal activities and publishes scam alerts.
We can't stress enough how important it is to do your homework and to make sure that the crowdfunding provider you choose is trustworthy.
That's why, we've put together a checklist to help you avoid potential investment scams and to select a reliable crowdfunding provider. Be sure to check the following:
Platform's record of at least three years: reviews on Trustpilot and the related news in the spotlight.
What is the overall feedback? Has there ever been a negative experience? If so, how was it handled?
"About Us" page: the info about the CEO and key management.
Are they present on social media? What's their background?
Customer support: drop a line with any questions you may have.
The response speed will give you an idea of the communication quality and transparency.
User-friendly interface: see if the crowdfunding website makes a good impression in general.
Is it handy? Is there an auto-invest option? Are new features represented from time to time?
Security guarantees.
How are things with liquidity? In other words, can you withdraw your investment funds, if you change your mind? The liquidity regulation may vary depending on the platforms, or sometimes on the loan.
The other security aspect we recommend to research in the first place, is the buy-back guarantees.
It's the crowdfunding platform's commitment to return the investor's fund if the borrower goes bankrupt. As a rule, it's done within 60 days or so.
Terms & Conditions: the part that many people prefer to skip.
As obvious as it may seem but yes, it's vital to really understand what's written there.
By the way, if you have any questions while reading it, it's a great occasion to get in touch with the support.
Apart from being aware of the crowdfunding provider's policy at the beginning, it's good to give it a look from time to time. Just to see if any provisions have changed.
Some crowdfunding platforms do that and what's important, neglect to notify their investors, which is undoubtedly a red flag.
Now that you are a bit equipped to choose a crowdfunding platform on your own, it's about time to have a look at the brightest players in the UK crowdfunding sector.
6 best UK crowdfunding platforms
JustGiving
JustGiving must be one of the oldest UK crowdfunding sites founded in 2002. 
It's a donation-based fundraising platform that allows people to raise or donate funds for various purposes: local community needs, educational needs, international medical urgencies, you name it.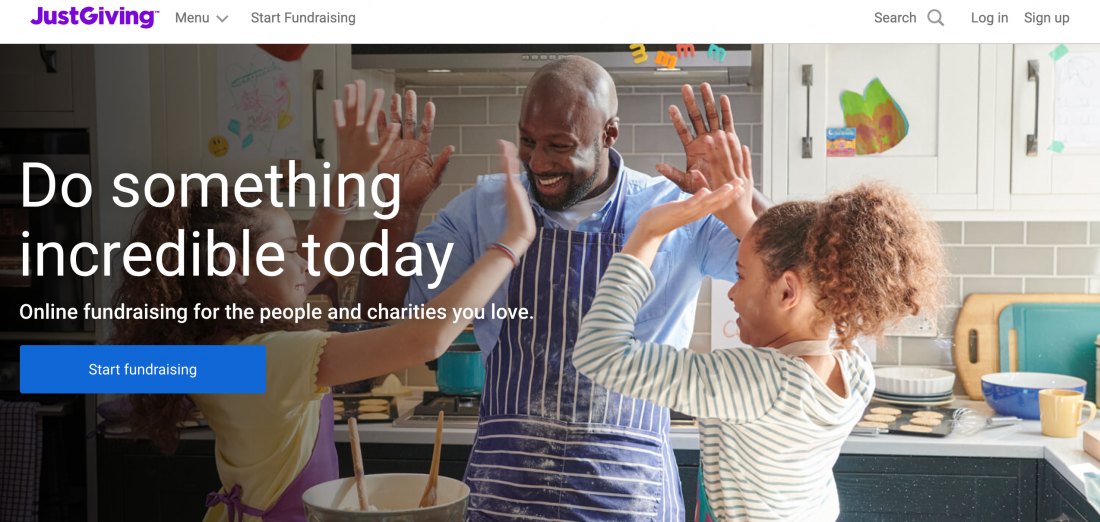 What makes JustGiving one of the best charity crowdfunding platforms in the world is its convenience.
The website is very intuitive, with clear infographics and easy-to-find buttons. Even newbies find it easy to operate the platform.

It has definitely contributed to the fact that JustGiving has surpassed £4.5 billion for charity causes in 164 countries.
Seedrs
Seedrs is an equity-based UK crowdfunding platform, which means investors get a business share in return for their investments. 
Seedrs was formed in 2012 and has since become one of the top-ranked equity crowdfunding platforms in the UK, expanding later all across Europe. In 2020 it hit £1 billion in total funds raised.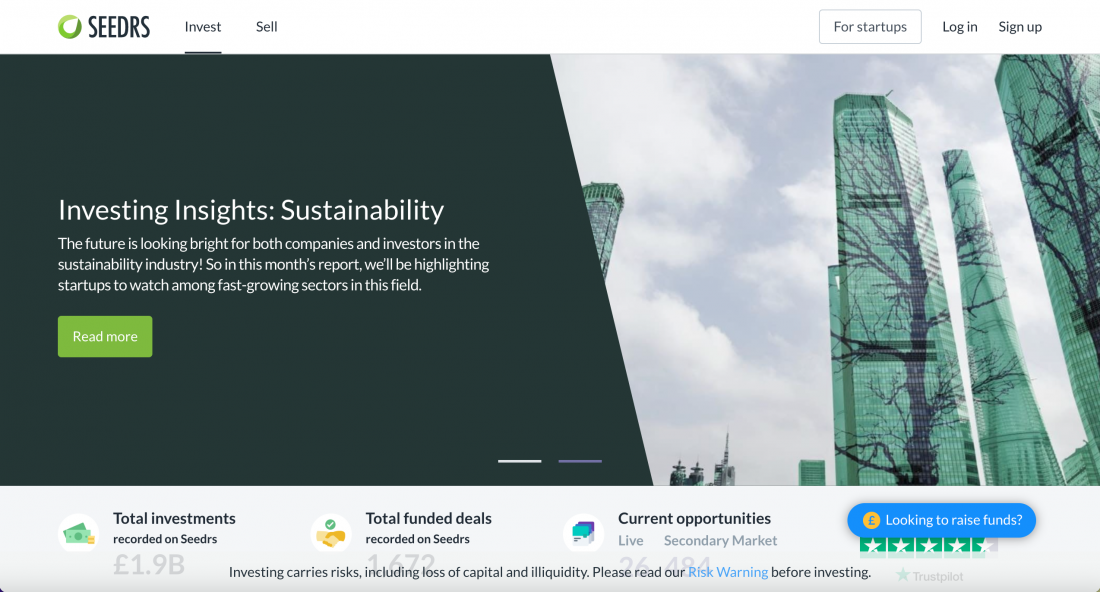 It works with startups connecting them with early stage investors and venture capitalists across the UK and Europe.
What makes Seedrs stand out is the support they offer to startups throughout the entire journey: documentation questions, dealing with investors, and so on.

Some claim it to be a UK version of Kickstarter.
Crowdcube
Crowdcube is the first equity crowdfunding platform in the world. 
Unlike Seedrs which raises early stage investments, Crowdcube is open for businesses at any stage of their growth.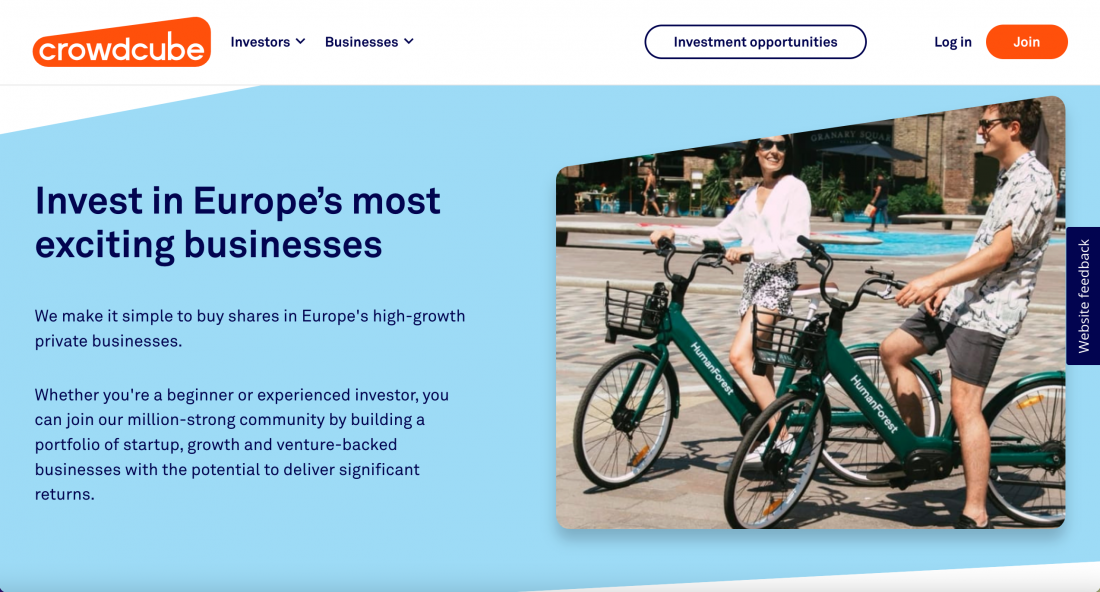 Though startups are welcome, still most companies listed on Crowdcube are existing businesses looking to grow and enter new markets.
Similar to other equity crowdfunding sites, if a pitch doesn't hit the funding target before the deadline, no investments will be collected from the backers.
So if you go for it, your business plan needs to be well-thought.
Funding Circle
Funding Circle is a UK P2P lending marketplace operating since 2010. It helps small UK-based businesses to get loans at affordable rates from various sources. 
Their average loan amount is around £60,000.00. On the whole, the platform offers loans available up to £500,000.00.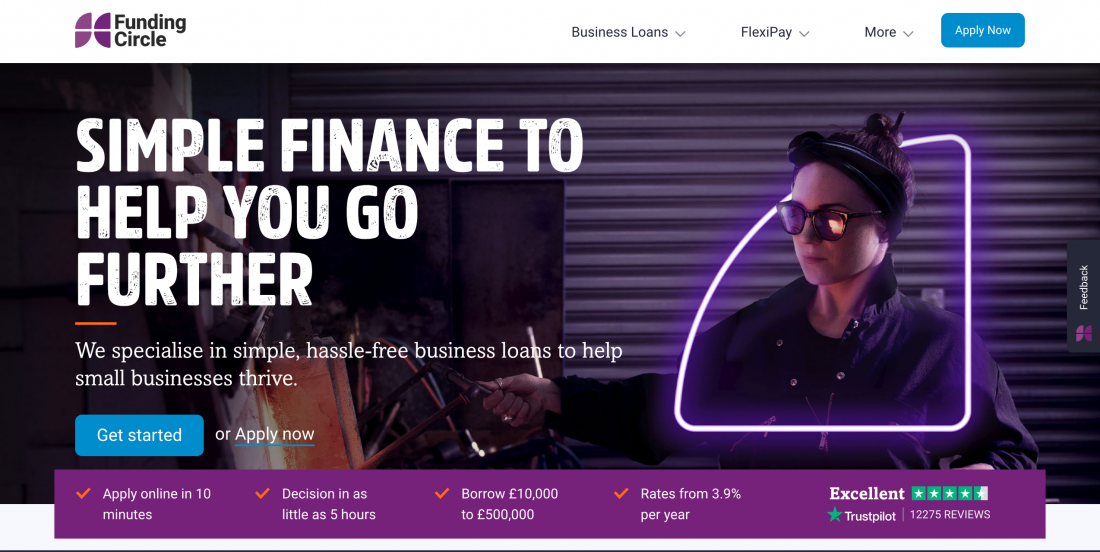 Funding Circle is suited for business owners that have been in business for at least two years and have an immaculate credit score.
Their Trustpilot rating is 4.6 with 12,264 reviews left.
Happy borrowers point out Funding Circle's fast funding period, helpful support, and easy application process.
Syndicate Room
Syndicate Room is an equity crowdfunding platform that connects startups with angel investors. Though it falls under equity-based crowdfunding, its business model is a bit different.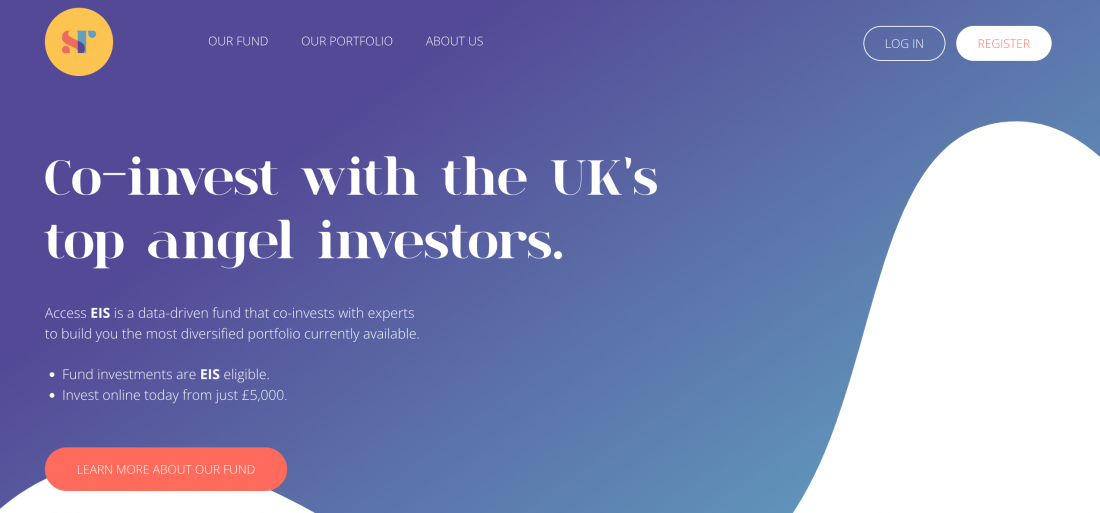 Syndicate Room acts as a venture capitalist itself listing qualifying businesses.
Once it backs the applying company, it then works to attract other investors.
The companies qualifying for funding through Syndicate Room must be EIS eligible. The Enterprise Investment Scheme helps riskier companies get investments by giving their funder federal tax relief.
Yet, to qualify for the program, both parties involved must follow some specific regulations.
Fundable
Fundable is a UK crowdfunding platform that works with both startups and established companies. 
It allows conducting both rewards- and equity-based campaigns for a wide variety of businesses.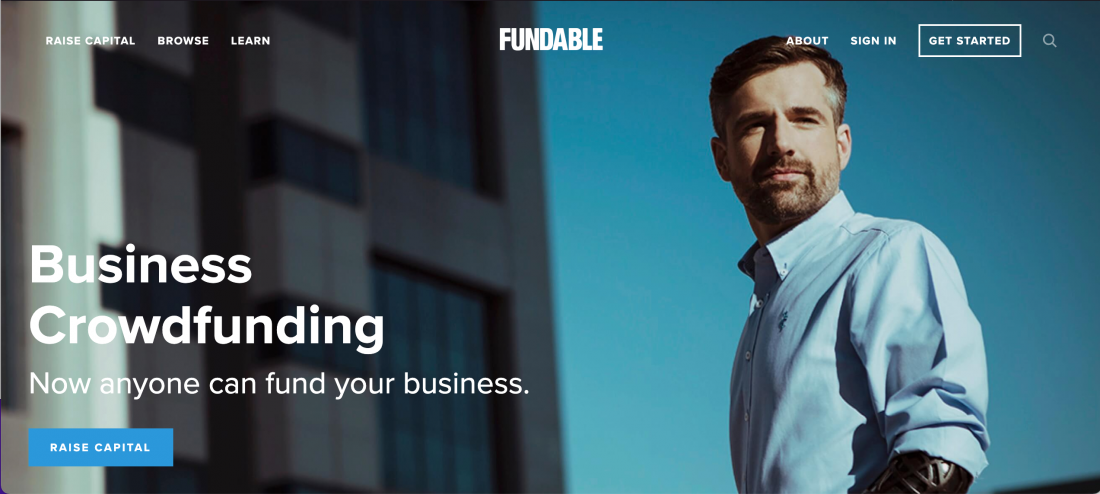 Fundable recommends against a campaign model relying on the company's funding goal:
£1,000.00 – £50,000.00 goals are better off with a rewards-based model;
for anything over £50,000.00, equity is a better option.
You may assume that this fundamental feature makes Fundable accessible to a larger pool of borrowers. However, in practice, the platform is quite the opposite.
Fundable is hardly a crowdfunding provider for newbies: its monthly fees are above average, the policies are strict in regard to those who can raise funds.
One should also mention here that Fundable is working only with accredited investors.
These features make it a decent choice for experienced business owners looking to raise some serious capital.
Final thoughts
These are just a few names that have been in the UK crowdfunding for a long time.
Given its previous history and current tendencies, the UK crowdfunding market remains abundant and promising.
New crowdfunding trends keep emerging, some crowdfunding areas grow into whole separate niches. As, for instance, property crowdfunding.
With that said, if you are looking for a crowdfunding platform in the UK, there are high chances you'll find just the right to match your needs.