What is medical crowdfunding?
One can hardly overestimate the importance of healthcare needs, yet, affordable, comprehensive health service isn't available to everyone today. On top of that, no one can exactly plan a medical emergency, so in many cases, medical bills come unexpected, leaving a person completely frustrated, especially in the current volatile market.
Even people with insurance can face medical conditions that their insurance policy doesn't cover. Not to mention people who can't afford one at all. This is where medical crowdfunding comes into place. In recent years, medical expense crowdfunding has gained popularity as a viable option to pay for medical care, and in this piece, we'll review this phenomenon.
Crowdfunding medical bills
Medical crowdfunding implies raising funds for costly medical treatment cases such as rare diseases, organ transplants, or cancer.
Causes associated with crowdfunding for medical expenses vary a lot: surgery, hospital bills, hospice care, wheelchairs and other mobility expenses, and physical therapy – these are just a few categories common for medical crowdfunding.
To give you more examples for better understanding, here are medical expense crowdfunding categories presented on Impact Guru: kidney transplant, cancer crowdfunding, liver transplant, accident & injury, and Covid-19 support.
With the rise of debt crowdfunding investment as an effective alternative to raising money, it's safe to state that the medical crowdfunding niche has emerged.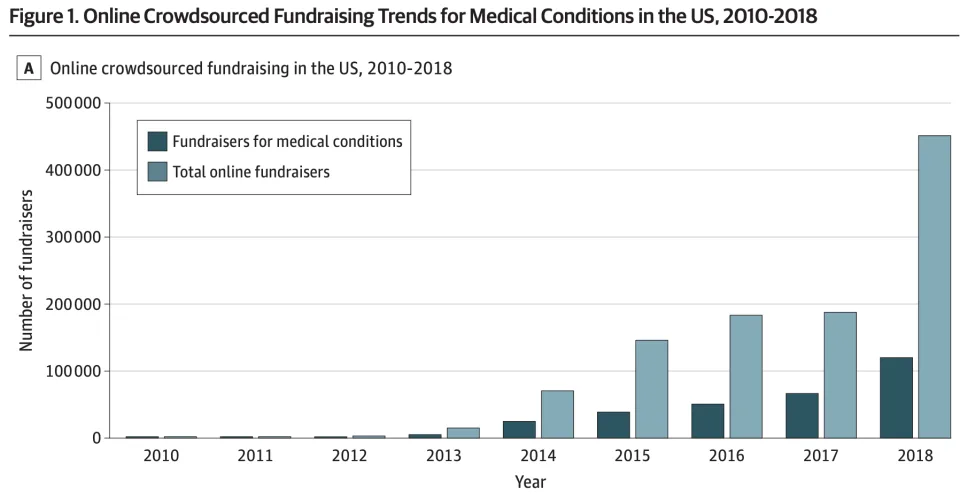 Basically, anyone can launch a campaign to collect the funds: individuals, charities or other non-governmental organisations.
Crowdfunding for medical expenses falls under donation-based crowdfunding and speaks to the original crowdfunding concept as such. Given that we still live in a world where poverty exists, unemployment rate rises, so it's perfectly understandable why people turn to crowdfunding to pay medical bills. But just for the sake of clarity, let's quickly refresh medical crowdfunding cons:
There is no need for payback.
The entire process takes place online, so you can reach people worldwide and receive funds from anywhere.
The application process is straightforward: you register on a medical crowdfunding platform, input the diagnosis and the hospital information, and upload the medical bill.
You can raise the funding needed within a tight timeframe depending on how efficiently you manage your campaign.
Medical crowdfunding statistics
Per GoFundMe statistics, around one-third of its fundraising campaigns are related to medical needs. More than 437,000 fundraising campaigns took place in the USA alone between 2016 and 2020. Though they raised more, around $2 billion, the overall statistics don't look that optimistic.
While analysing all study years, only 10% of campaigns reached their goals. Half of them collected around 25% of the amount announced, and one-third accomplished half of the amount needed.
While the US witnesses the lowest rate of residents obtaining medical insurance and the highest rate of medical crowdfunding campaigns, they rarely go viral and reach the target.
Mark Igra, researcher assistant at the University of Washington, has participated in data analysis collected at GoFundMe and has commented on some of the research conclusions.
People who turn to crowdfunding still turn to people they know. For people struggling financially, this often means reaching out to people who face similar financial troubles.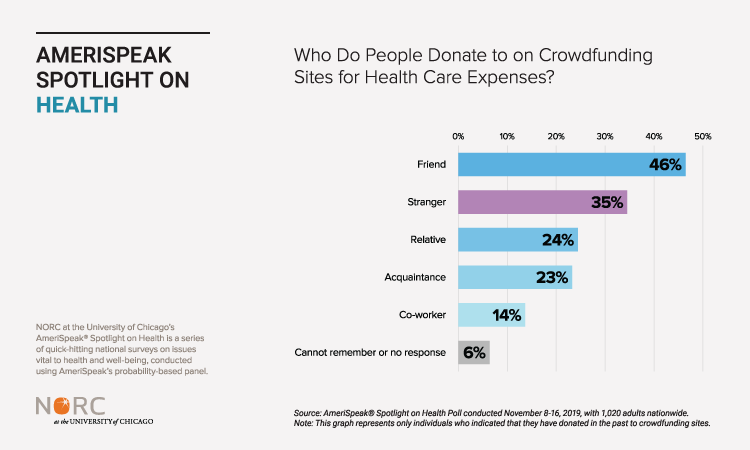 Regardless of this phenomenon, it's important to understand that no one advises against crowdfunding. Covering some part of your medical debt through donation-based crowdfunding may still help a lot.
It's important to emphasise its role in the modern healthcare system. Medical crowdfunding offers a chance to get decent healthcare to everyone by bridging the gap between medical advancements and people in need.
How to launch a successful medical crowdfunding campaign?
First of all, it's essential to ensure that the crowdfunding platform you've selected is a trusted one and has some track record. Also, take your time to get familiar with the platform's rules and campaign requirements.
As to the crowdfunding campaign itself, it should be concise and well-presented to get some decent response from the donors. Here are more basic tips to keep in mind:
Share your story
Disclosing your medical story is uncomfortable enough, but it's crucial to be as open as possible about your story. If you are completely open and sincere, people will be able to connect emotionally to your cause. Besides, if you're aiming to reach donors outside your friends and family circle, your story needs to be full and thorough for people who don't know you.
Ask a friend or relative to help you write the request
As simple as it may sound, but sometimes it may be challenging to come up with a catchy representation of yourself with many other things on your plate. Think if there is a close person who writes well and can put together the request for you from an outside perspective.
Follow your story with visuals
We can't stress enough the importance of visuals. Crowdfunding platforms usually require uploading medical bills history, which is obvious, but as mentioned earlier, don't neglect the personal side of the campaign. Images help build trust and appeal to empathy.
Spread the word about the campaign everywhere
Share your campaign across as many social media channels as possible to grow your support community. Ask your friends and family to spread your campaign, too. If there is a chance to put your story on some local media, don't miss out on this opportunity. Various people consume various media channels, so engaging with as many of them as possible increases the chances of reaching a larger audience.
Keep your community updated, and remember to say "thank you"
It's natural for people who donate to be curious about how things are proceeding. Be sure to post social media and campaign page updates, and express gratitude to the donors. It's easy and yet essential for the sake of transparency and honesty.
Top medical crowdfunding platforms
JustGiving
JustGiving is one of the largest and oldest UK-based crowdfunding platforms, created in 2002. JustGiving allows raising funds for a wide range of charity purposes: education, art and culture, disability, health and medical, etc. The latter category represents campaigns for various needs: cancer treatment, hospice care, humanitarian and medical help to Ukrainian refugees, and the list goes on.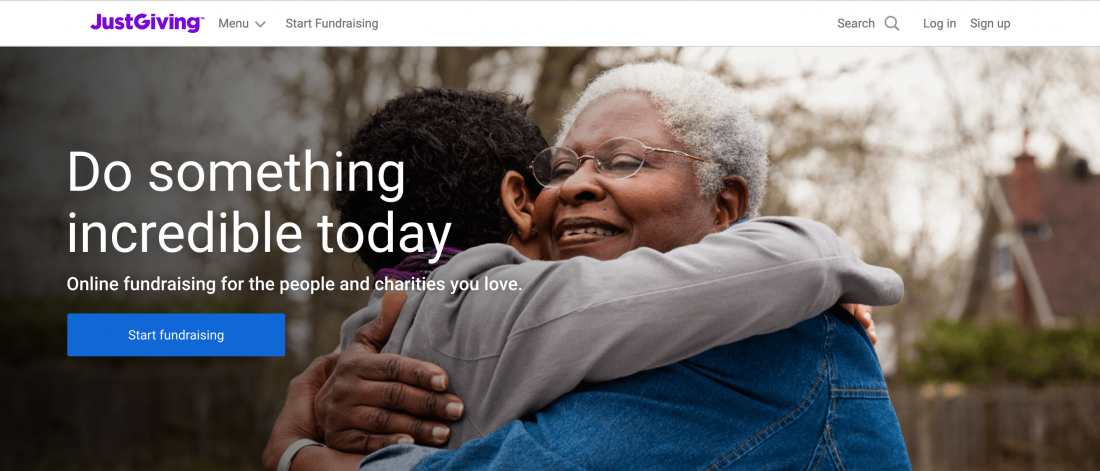 What makes JustGiving a common choice for covering medical bills is its extensive community of 22 million users and convenient website, which is intuitive and easy to use.
Its popularity, history, and large community are the major selling points.
2. WhyDonate
WhyDonate is a global charity crowdfunding platform headquartered in Amsterdam where one can start fundraising for many social cause initiatives such as sports, arts, healthcare, etc.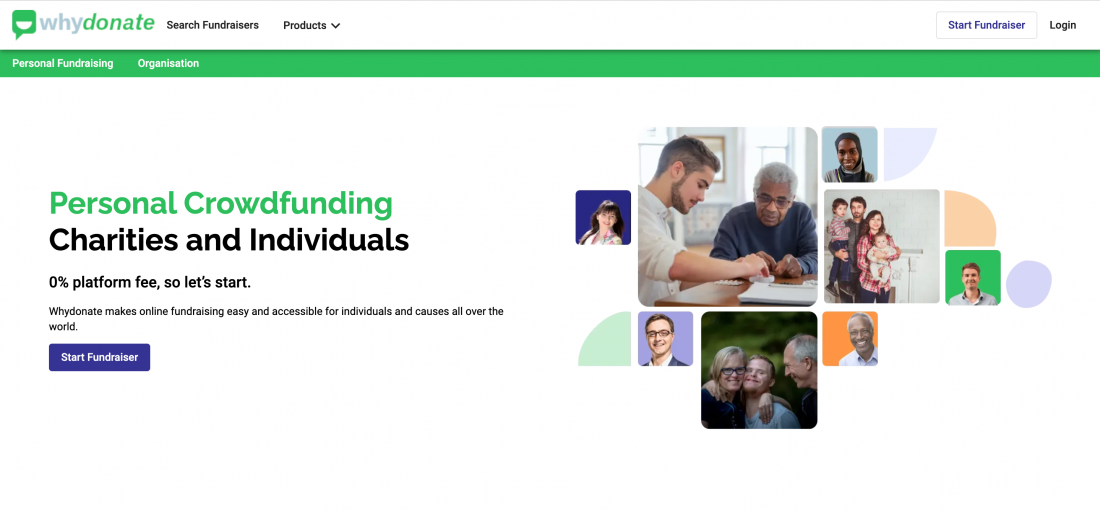 Medical crowdfunding takes a separate category on WhyDonate and offers a straightforward process to launch a medical fundraising campaign. Since 2012, the platform has hosted over 5,000 charities, accumulating 15 mm in donations.
Like medical crowdfunding platforms, anyone can raise money: individuals, groups, or NGOs.

3. Aescuvest
Though Aescuvest is different from other platforms represented on this list and doesn't allow crowdfunding for medical expenses, yet, it's relevant to the medical crowdfunding industry.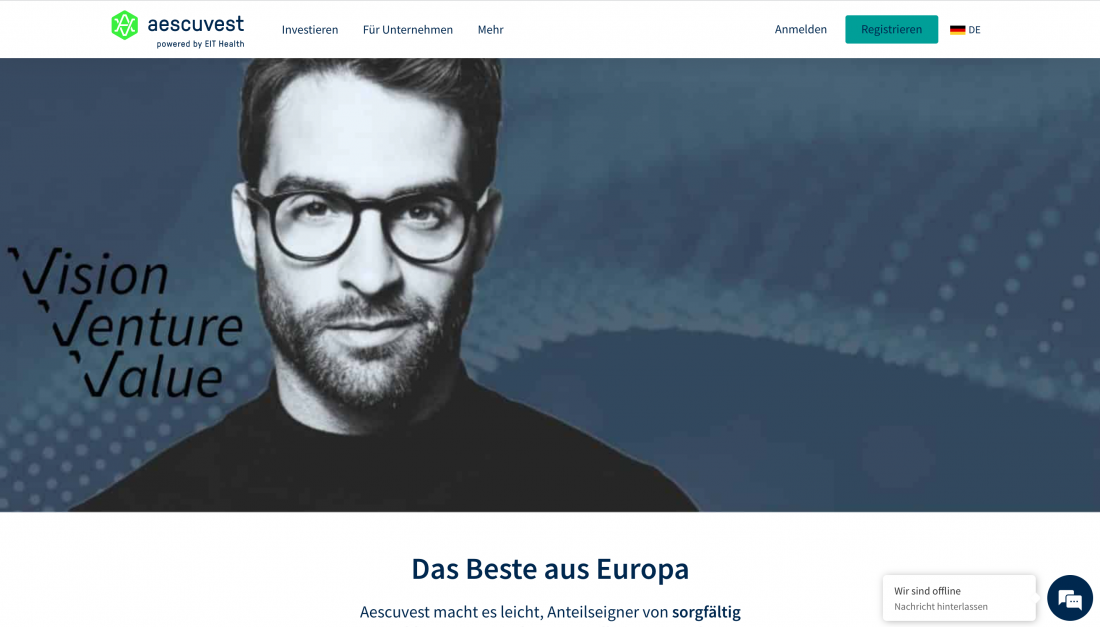 Registered in Frankfurt-am-Main, Aescuvest is a leading healthcare equity crowdfunding platform focusing on digital healthcare products. Its mission is to support impactful businesses in the medical field that aim to improve healthcare services and introduce new solutions.
The company has raised €30,5 million in capital. The loans undergo a thorough selection process to match the requirements developed by Aescuvest. Some of the investment loans available include products and solutions for mental health disorders, diabetes diagnosis & treatment, vital signs monitoring devices, etc.

Final word
Medical crowdfunding highlights deep problems in the healthcare sector, but reorganisation takes time and effort, while people in need can't wait or postpone their illnesses. Based on this fact, the medical expense crowdfunding sector is expected to keep growing.