CrowdSpace releases its annual crowdfunding industry report
CrowdSpace continues to study the crowdfunding market, challenges, and successes of the industry. Unlike the Massolution crowdfunding report, which is more of a global crowdfunding report, we investigate the crowdfunding industry market size and dig deep into the most pressing challenges of the year.
We are happy to inform you that our third in-a-row annual crowdfunding report is officially out.
The survey respondents have shared how their companies tackled regulatory, marketing, and tech challenges this year.
These are conditioned mainly by the ECSP regulations being implemented across Europe, the Russian invasion in Ukraine, and the potential upcoming economic recession.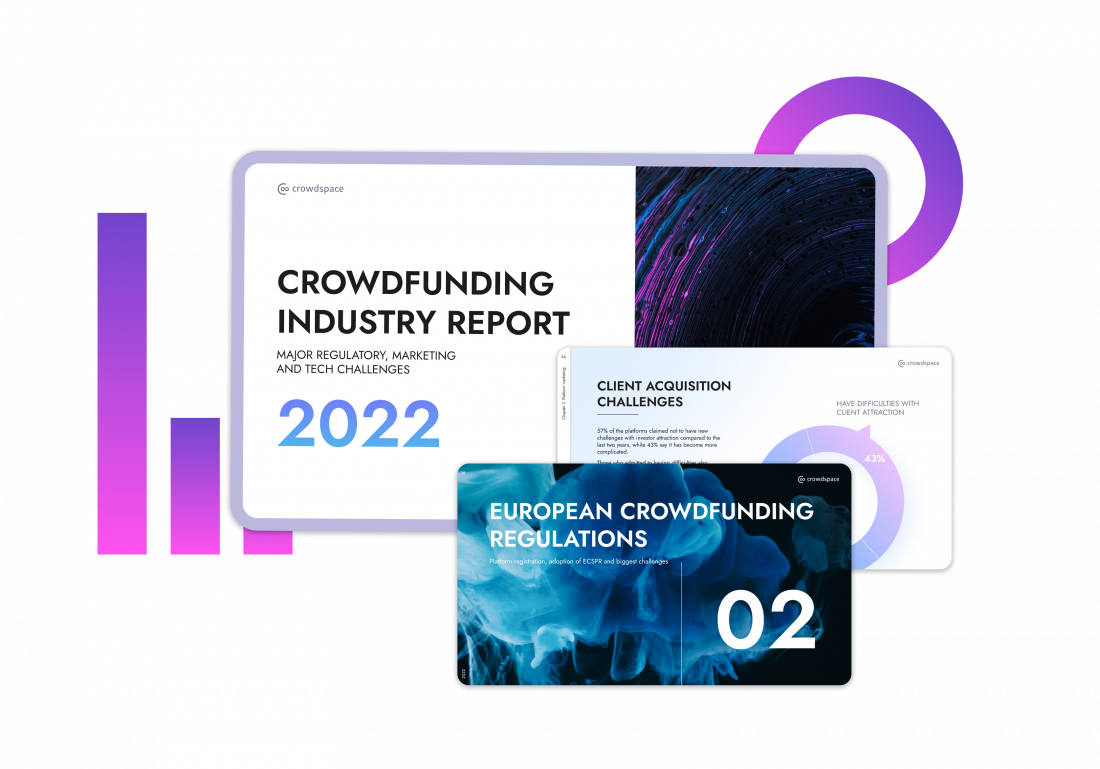 Our team surveyed founders and C-level executives of popular crowdfunding platforms from the EU and the UK, including Crowd2fund, Reinvest24, Swaper, Foxstone, Finbee, Spreds and many others, to get a clear crowdfunding industry overview. Even though we do not aim to be an academic crowdfunding industry research paper, we gathered valuable insight from the crowdfunding industry leaders.
Here's what you will discover:
whether there is a dominant niche on the market and what platforms percentage have no niche focus;
geography choices in terms of companies' registration;
specific challenges platforms face to comply with the adopted regulations;
if they experience any customer acquisition challenges in the new regulations landscape;
what marketing channels the crowdfunding providers use;
our respondents' personal opinions and our observations on the industry in general.
We thank our respondents for participating in this survey. May these insights foster your well-informed decisions!