Crowdfunding industry report 2022
In this year's crowdfunding survey, we looked in-depth into ECSP regulations. They have already been successfully implemented by several platforms across the EU but brought new challenges to the crowdfunding market in general, forcing platforms to change or deploy new technology, marketing strategy, or sometimes even the business model.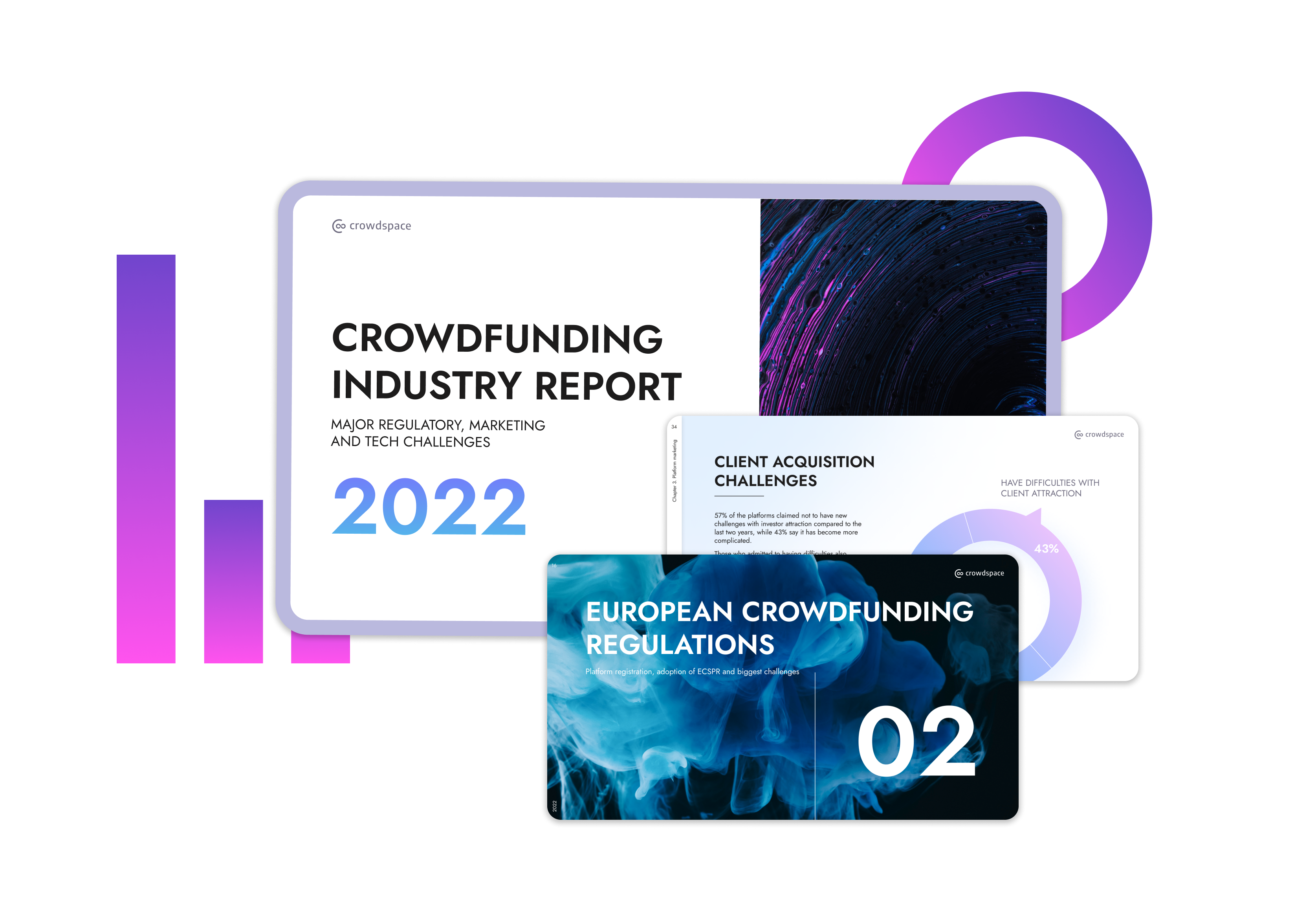 What's inside
European crowdfunding regulations: ECSP adoption and ECSPR clarity.
Marketing channels and acquisition challenges.
Current risks: COVID-19 impact, Russia-Ukraine war, potential recession.
Crowdfunding technology: client money management, payment service providers and methods, Blockchain adoption.
ESG and sustainability: focus on offerings and implementation.
Of course, we sprinkled the report with crowdfunding industry charts and visual data representation for better understanding and shaped the crowdfunding industry projections with the help of first-hand opinions.
Get your free copy of the fresh crowdfunding industry statistics and insights!