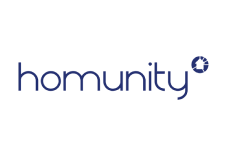 Industry:

Real estate

Type:

Equity

Min. investment:

$1,000

Country:

France
Homunity is a company specializing in real estate crowdfunding, which is keen to select projects in which it invests. Its projects are scanned over more than 70 aspects and validated by the selection committee.
Key information
Platform Fee

The investor does not pay any entry fees, exit charges or management fees. If he invests by transfer, it is completely free. The investor only pays a fee of € 8 if he pays by credit card.

Interest rate

9.20%

Registration number

16003112

Languages

French

Address

60 Rue Jouffroy d'Abbans, 75017 Paris

Who can invest?

Individual and corporate investors. A company can fully invest in the projects offered by Homunity. It is then sufficient for you not to create a "Individual" account but a "Professional" account. The supporting documents required to invest with a company are as follows: Kbis of less than three months, articles of association of the company, identity document of the manager and declaration of the economic beneficiaries.