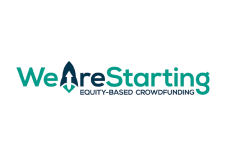 Industry:

SME

Type:

Equity

Min. investment:

€300

Country:

Italy
WeAreStarting selects the most promising companies on the Italian scene by supporting them through multiple services in strategic growth circumstances and to guarantee our community of investors an excellent investment offer through a functional and intuitive platform.
Key information
Platform Fee

No

Payment Fee

No

Secondary market

Yes

Registration number

425610

Languages

Italian English

Address

Via Paglia, 21 / B, 24122 Bergamo

Who can invest?

Equity crowdfunding is open to both individuals of age and legal entities, from professional investors to small savers. It is therefore a very democratic and open opportunity. Obviously, anyone who intends to invest is invited to carry out an in-depth analysis of the companies.