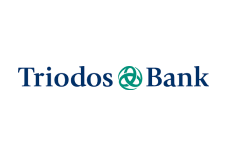 Industry:

Green energy

Type:

P2P lending

Min. investment:

£50

Country:

United Kingdom
TriodosCrowdfunding is a crowdfunding platform that was launched in 2018 by Triodos Bank. It connects investors directly with positive organizations seeking finance through the crowdfunding platform. You can choose to invest in bond or share offers by businesses, charities and social enterprises working to deliver positive change.
Key information
Platform Fee

We do not charge fees to investors. We charge a fee to the organisation that is raising the capital. Details of these fees are outlined in the offer document.

Interest rate

4.5% gross per year payable on 30 April from 2020. Payment of interest is not guaranteed. Interest will accrue from the date the bonds are issued, 14 days after the closing date.

Secondary market

No

Registration number

817008

Languages

English

Address

Triodos Bank, Deanery Road, Bristol, BS1 5AS

Who can invest?

UK residents aged 18 or over who categorise themselves as either a 'High Net Worth Investor' or a 'Self-Certified Sophisticated Investor' or who can confirm that they will invest less than 10% of their net assets in this type of investment as a 'Restricted Investor' (all of these as defined by the FCA's Conduct of Business Sourcebook at Chapters 4.7.9 and Chapter 4.7.10). Prospective investors must also demonstrate that they understand the general risks of the investments on this platform. Organisations and institutions can also invest provided they can categorise themselves and demonstrate the same knowledge as above. You must not attempt to register online and you must not participate in any investment offers via our platform if you do not meet these criteria.
Triodos Crowdfunding alternatives