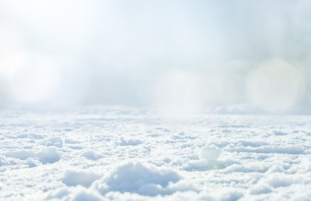 CrowdSpace is not liable for the content presented in this offering. Check with the information on the official Profitus website and make informed decisions based on your own research.
We present a new staged financing project – "Volterio slenis". The funds raised will be used for the development of a real estate project. The amount to be raised at this stage is EUR 80 000. This loan will be repaid by the proceeds from the sale of the property.
The aim of the project:
The project owner is developing a project of 5 residential houses (two two-apartment and three residential houses) (a total of 7 property units) with a total area of 583.13 square meters at E. Volterio st. 122 and E. Volterio st. 130, Kaunas. Houses 67 – 91 square meters with 3 bedrooms and 2 floors. At present, the roofs of the houses are covered, windows, doors are installed, the internal stairs are concreted, and the communications (water, gas, electricity and sewage system) are introduced. The house is currently being registered (once registered, the property will also be pledged as collateral for those who have invested at this stage with a primary mortgage). The sale price of the house with partial finishing is about EUR 1 560 per square meter. The planned sales revenue for the whole project is about EUR 910 000. 4 preliminary sales agreements have already been signed. There are currently three vacant property units left (residential house and two apartments in a two-apartment house).
To secure the interests of investors, real estate is pledged with a primary mortgage:
To secure the interests of investors 3 plots of land with a total area of 76.19 ares are pledged to investors. Two plots of land, 13.26 and 12.08 acres, are pledged at E. Volterio st. 122 and 130, Kaunas, and the other – 50.85 acres, at Baltu st. 11, Palanga. According to an independent real estate appraisal, the value of real estate pledged to investors is EUR 120 000. The value of the property is provided only for the land plot at Baltu st. 11, Palanga.
Maximum planned amount of funding for the project: EUR 200 000. The project is funded based on the current mortgage valuation until it reaches the maximum LTV set. When maximum LTV is reached, a new valuation of the property will be required and further project funding stages will be announced and collected only if the maximum LTV set is not exceeded.
Interest by investment amount:
– From 100 EUR to 3 499 EUR – 7,5%
– From 3 500 EUR – 8,5%
Important: investments made separately are not aggregated.
We plan to raise the amount within 7 days, with the option of extending it to 21 days if we do not raise funds.