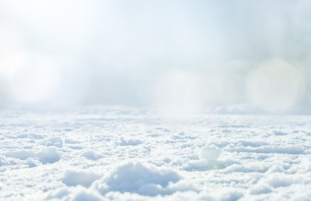 Vievio slenis III
Profitus
CrowdSpace is not liable for the content presented in this offering. Check with the information on the official Profitus website and make informed decisions based on your own research.
We present a new phased financing project – "Vievios slenis III". The raised funds will be used for the development of the real estate project. The amount to be raised at this stage is EUR 35 000.
Progress of the project:
The frame of the house was built, the facade was insulated and plastered, windows and doors were installed and the roof was covered, at Linu st. 2. The foundation is currently poured on land plot, at Linu st. 4. A preliminary contract has been concluded on land plot Ievu st. 14 – the house will be sold for EUR 139 100. The main purchase and sale agreement is intended to be concluded by August 15, 2023. As soon as the houses under construction are registered, they will be mortgaged in favor of the investors.
About the project:
The owner of the project purchased a plot of land near the town of Vievis a little more than three years ago, where he plans to develop a settlement of single-family houses in the long run. The massif consists of 34 land plots, including two for communication and one for the green zone, with a total area of 4.5665 ha. It is planned to build single-family houses on the land plots of the housing estate, the possibility of selling undeveloped plots to buyers who want to build their own houses is not ruled out.
To secure the interests of investors, real estate is pledged with a primary mortgage:
To secure the interests of investors, 34 plots of land are pledged, at Ievu, Linu and Pievu streets, Vilkabaliai village. According to an independent real estate appraiser, the value of the property pledged to investors is EUR 150 100.
Maximum planned amount of funding for the project: EUR 500 000. The project is funded based on the current mortgage valuation until it reaches the maximum LTV set. When maximum LTV is reached, a new valuation of the property will be required and further project funding stages will be announced and collected only if the maximum LTV set is not exceeded.
Interest by investment amount:
– From 100 EUR to 499 EUR – 11%
– From 500 EUR to 999 EUR – 11.5%
– From 1 000 EUR to 2 499 EUR – 12%
– From 2 500 EUR to 4 999 EUR – 12.5%
– From 5 000 EUR – 13%
Important: investments made separately are not aggregated.
We plan to collect the accumulated amount within 7 days with the possibility to extend it to 21 days without raising funds.