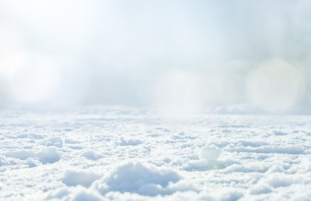 Viesbutis Laisves alejoje II
Profitus
CrowdSpace is not liable for the content presented in this offering. Check with the information on the official Profitus website and make informed decisions based on your own research.
We present a new phased financing project – "Viesbutis Laisves alejoje II". The raised funds will be used for investment in the premises of the future hotel. The amount to be raised at this stage is EUR 61 000.
The aim of the project:
After analyzing the Kaunas hotel market, the project owner noticed that there is a lack of attractive places for temporary accommodation in Kaunas. At the moment, there are only a few well-known brands in Kaunas, such as "Park Inn", Ibis or "Best Western", and in the last five years no new winds have appeared in this market. As a result, it was decided to establish a new hotel in a prestigious location in Kaunas. Therefore, the project owner will allocate the funds raised in the first stage to payments for completed works and orders for new works and materials, i.e. For furnishing 19 hotel-style rooms, which will later be rented out. 10 rooms are on the second floor, and the remaining 9 are in the attic, 5 of them with windows to Laisves avenue, and the other 4 to the courtyard. Estimated rental income for all rooms per year is EUR 277 704.
To secure the interests of investors, real estate is pledged with a primary mortgage:
To secure the interests of investors, premises with an area of 431.82 square meters are pledged at the address Laisves ave. 56-1, Kaunas. According to an independent real estate appraiser, the value of the mortgaged property is EUR 807 000. In addition, Andrius Matuzas provides a guarantee for this loan.
Maximum planned amount of funding for the project: EUR 1 100 000. The project is funded based on the current mortgage valuation until it reaches the maximum LTV set. When maximum LTV is reached, a new valuation of the property will be required and further project funding stages will be announced and collected only if the maximum LTV set is not exceeded.
Interest by investment amount:
– From 100 EUR to 499 EUR – 9%
– From 500 EUR to 999 EUR – 9.5%
– From 1 000 EUR to 4 999 EUR – 10%
– From 5 00 EUR to 9 999 EUR – 10.5%
– From 10 000 EUR – 11%
Important: investments made separately are not aggregated.
We plan to raise the amount within 7 days, with the option of extending it to 21 days if we do not raise funds.