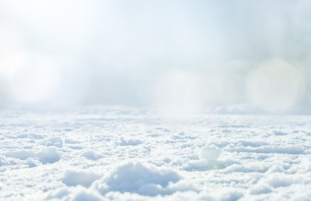 Vienbutis Kalno 87 II
Profitus
CrowdSpace is not liable for the content presented in this offering. Check with the information on the official Profitus website and make informed decisions based on your own research.
We present the second stage of the phased financing project "Vienbutis Kalno 87". The funds raised will be used for the development of a real estate project. The amount to be raised at this stage is EUR 76 100.
Project owner:
The project owner has experience in real estate development. Has implemented 4 different construction projects with a total area of 2 920 square meters.
About the project:
"Kalno 87" is a new project of fifteen modern houses, A++ class, in the rapidly developing district of New Antakalnis, Vilnius. The project consists of 12 houses, which are semi-detached and three individual one-apartment houses. The area of the houses under construction will be from 139 to 160 square meters, the total area will reach 2 199.77 square meters. Each house will have 19.5-34.5 sq.m area garage and 5 – 9.5 acres of land.
Construction of houses under construction:
* Foundations: pile, bored pile + waterproofing.
* Walls: frame. Exterior walls – mineral Knauf wool 35 cm.
* Internal walls – Knauf wool 14 cm, plasterboard.
* Facade: finished with tin and thermo wood siding.
* Windows and doors: wooden windows. Double door to the terrace.
* Electricity: 10kW, three-phase. Wiring up to 100 points.
* Heating: aerothermal (air-water). Underfloor collector (adjustable) heating system.
* Water and sewerage: water well and biological treatment plants. Piping is laid to the devices.
* Ventilation: recuperation ducts are routed.
Progress of the project:
The first stage funds was used to insulate the floor, walls and roof, to install underfloor heating and cast-in-place floors, electricity, water supply, sewerage, alarms and ventilation ducts. Partitions and plasterboard walls were installed from the inside, windows and doors were installed, the roof and walls were covered from the outside.
To ensure the interests of investors, a real estate primary mortgage is pledged:
To protect the interests of investors a 9.55-acre plot of land with a 163.37-square-meter residential building with a registered completion of 85% is pledged at Kalno st. 87, Vilnius. According to an independent real estate appraiser, the value of the mortgaged property is EUR 227 000.
Maximum planned amount of funding for the project: EUR 180 000. The project is funded based on the current mortgage valuation until it reaches the maximum LTV set. When maximum LTV is reached, a new valuation of the property will be required and further project funding stages will be announced and collected only if the maximum LTV set is not exceeded.
Interest by investment amount:
– From EUR 100 to EUR 2 999 – 7,5%
– From EUR 3 000 – 8,5%
Important: investments made separately are not aggregated.
We plan to raise the amount within 7 days, with the option of extending it to 21 days if we do not raise funds.