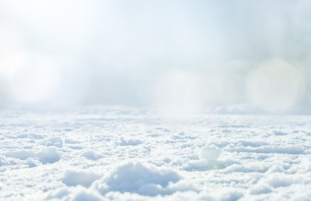 Valakampiu apartamentai
Profitus
CrowdSpace is not liable for the content presented in this offering. Check with the information on the official Profitus website and make informed decisions based on your own research.
We present a new project "Valakampiu apartamentai". Project funds will be used for real estate development and refinancing of a previous loan. The amount to be collected is EUR 600 000.
The project owner plans to reconstruct the residential house at Nugaldetoju st., Forming three apartments. The total area of the house under reconstruction is 822 square meters. It is estimated that the newly formed apartments will be 250-270 square meters. Currently, roof reconstruction works have been performed at the facility, gutters and downpipes have been installed. Demolition works have been partially completed, the floor has been concreted, and it is planned to install windows soon. The planned sale price of one apartment with interior decoration is 500 000 euros, that is 2 000 euros per square meter. The planned sales revenue for the entire project is 1 500 000 euros.
To protect the interests of investors, an 18.26-acre plot of land with a house of 821.94 square meters, Nugaletoju str. 5A, Vilnius. The project is located in a picturesque and prestigious place in Vilnius – Valakampiai. Valakampiai is located on the left bank of the Neris, and the village itself has many villas, summer houses, restaurants, and two beaches. Convenient transportation – there is a bus stop nearby and the city centre is just a 16-minute drive away. According to an independent real estate appraiser, the value of the property pledged to investors is EUR 1 078 000.
The maximum amount funded is EUR 700 000. The project is financed according to the current valuation of the mortgaged property until it reaches the set maximum LTV – 70%.
Once the maximum LTV is reached, a new valuation of the property will have to be performed and further stages of the Project financing will be announced and collected only if the set maximum LTV is not exceeded. The loan-to-value ratio (LTV) is currently 55%.
Interest by investment amount:
– EUR 100 to EUR 999 – 8%
– EUR 1 000 to EUR 9 999 – 8,5%
– From EUR 10 000 to EUR 29 999 –9%
– EUR 30 000 to EUR 49 999 – 9,5%
– From EUR 50 000 – 10%
Important: individual investments are not aggregated.
We plan to collect the accumulated amount within 7 days with the possibility to extend it to 21 days after raising funds.