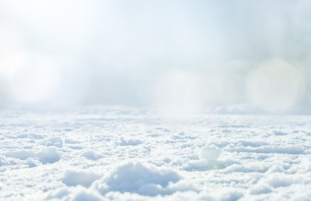 Svaros broliu tuneline automobiliu plovykla
Profitus
CrowdSpace is not liable for the content presented in this offering. Check with the information on the official Profitus website and make informed decisions based on your own research.
We present ta new phased financing project "Svaros broliu tuneline automobiliu plovykla". The funds from this round will be used fordevelopment of a tunnel car wash. The amount collected at this stage is EUR 760 000.
About the project:
Svaros broliai, the long-established leaders in car cleanliness services in Lithuania's major cities, is expanding its network abroad – it is planning to set up a MAXI tunnel car wash in Riga (100 Mukusalas Street), which will service up to 220 cars per hour.
The aim of the project:
The project owner is planning to develop ProBro Maxi tunnel washing plant on part of the land (36 acres). It will be built up to 100% completion and leased for 36 months. The agreed rental income for the whole period is EUR 1 350 000. The agreed sales revenue for the tunnel wash plant is EUR 5 500 000.
Progress of the project:
Currently there is a 50-year non-cancellable lease agreement with PRO BRO Operations LV SIA and a 7-year lease guarantee with Svaros broliai UAB. Also, KNVP LV3 SIA has signed a preliminary sale of the company's shares with Plovyklos LT after 36 months from the start of the operation of the tunnel washing plant.
To secure the interests of investors, real estate is pledged with a primary mortgage:
To ensure the interests of investors, a 5 920 square metre plot of land located at 100 Mukusalas Street, Riga, Latvia, and a future tunnel washing plant with all its accessories is pledged. According to an independent real estate appraiser SIA "Latio", the value of real estate pledged to investors is EUR 1 660 000. Future sale value will be EUR 5 500 000.
The maximum planned amount of project financing: EUR 3 100 000. The project is financed according to the current valuation of the mortgaged property until it reaches the set maximum LTV. Once the maximum LTV is reached, a new valuation of the property will have to be performed, and further stages of the Project financing will be announced and collected only if the set maximum LTV.
Interest by investment amount:
– From EUR 100 to EUR 4 999 – 8%
– From EUR 5 000 to EUR 19 999 – 8.25%
– From EUR 20 000 to EUR 29 999 – 8.5%
– From EUR 30 000 to EUR 49 999 – 8.75%
– From EUR 50 000 – 9%
Important: investments made separately are not aggregated.
We plan to raise the amount within 7 days, with the option of extending it to 21 days if we do not raise funds.