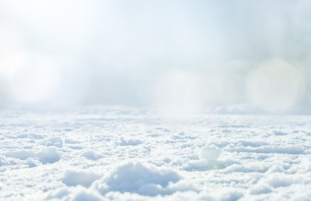 Sestoku g. daugiabuciai
Profitus
CrowdSpace is not liable for the content presented in this offering. Check with the information on the official Profitus website and make informed decisions based on your own research.
Introducing a new phase financing project – "Sestoku g. daugiabuciai". The project owner will use the pooled funds for land acquisition and expansion of existing projects. The amount to be raised in this phase is EUR 250 000.
About the project owner:
The project owner has experience in real estate. He has completed more than 85 000 square metres of projects.
Objective of the project:
The project will finance the acquisition of a 1.4198 hectare plot of land with a building permit and the development of two projects under development ("Sestoku g. daugiabuciai", "Virbalio g. daugiabuciai"). The project owner intends to subdivide the acquired land plot into 26 separate land plots and to develop them into two-flat houses.
Sestoku Street apartment blocks:
The owner of the project is developing eleven apartment buildings with a total floor area of 9 477.16 square metres. Each apartment block will have four storeys and 220 apartments. The project is expected to generate sales revenues of EUR 20 850 000.
Virbalio Street apartment buildings:
The owner of the project is developing three apartment buildings with a total area of 3 147.33 square metres. The apartment blocks will have four storeys and 72 apartments each. The estimated sales revenue of this project is EUR 6 925 000.
To secure the interests of investors, real estate is pledged with a primary mortgage:
The mortgage securing the investors interests 2 land plots premises with a total area off 2.1361 hectares at Sestoku st. 22 and Virbalio st. 14, Kaunas, Lithuania. According to an independent real estate appraiser, the value of the mortgaged real estate is EUR 2 637 800.
Maximum planned amount of funding for the project: EUR 5 000 000. The project is funded based on the current mortgage valuation until it reaches the maximum LTV set. When maximum LTV is reached, a new valuation of the property will be required and further project funding stages will be announced and collected only if the maximum LTV set is not exceeded.
Interest by investment amount:
– From EUR 100 to EUR 499 – 9%
– From EUR 500 to EUR 999 – 9,5%
– From EUR 1 000 to EUR 2 999 – 10%
– From EUR 3 000 to EUR 6 999 – 10,5%
– From EUR 7 000 – 11%
Important: investments made separately are not aggregated.
We plan to raise the amount within 7 days, with the option of extending it to 21 days if we do not raise funds.