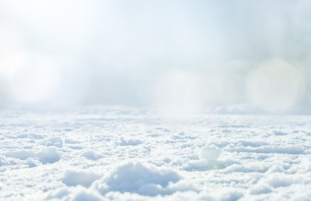 Rugiageliu takas II
Profitus
CrowdSpace is not liable for the content presented in this offering. Check with the information on the official Profitus website and make informed decisions based on your own research.
We present the second stage of the phased financing project – "Rugiageliu takas". The raised funds will be allocated by the project owner for real estate development. The amount to be raised at this stage is EUR 92 000.
About the project owner:
The project owner has experience in real estate development. Implemented different individual house projects with a total area of 7 000 square meters.
The aim of the project:
The owner of the project is developing semi-detached houses in the Vilnius district. Eight semi-detached houses will be built on eight plots of land, a total of 16 property units. The total area of all houses under development is about 2 072 square meters. The house will be an A+ class, two stories with a garage. This loan will be repaid from the income from the sale of real estate. The planned sales revenue of the entire project is EUR 2 960 000.
Progress of the project:
With the funds of the first stage, the owner of the project installed electricity in all the apartments of the semi-detached houses. Plastering of the walls was done in two apartments. For the house at the address Rugiageliu st. 6-1, 6-2 installed windows. For a semi-detached house at Rugiageliu st. 6A bought an electric garage door. Also two apartments have covered roofs. Wooden shutters, polyester, insulated foundations were purchased. Water supply works are currently being carried out to the apartments.

To secure the interests of investors, real estate is pledged with a primary mortgage:
To protect the interests of investors, 8 plots of land with total area of 123.61 acres are pledged, with semi-detached houses that have been built on them, at the address Rugiageliu str., Vilnius district. According to an independent real estate appraiser, the value of the mortgaged real estate is EUR 310 100.
Maximum planned amount of funding for the project: EUR 1 150 000. The project is funded based on the current mortgage valuation until it reaches the maximum LTV set. When maximum LTV is reached, a new valuation of the property will be required and further project funding stages will be announced and collected only if the maximum LTV set is not exceeded.
Interest by investment amount:
– From EUR 100 to EUR 499 – 11%
– From EUR 500 to EUR 2 999 – 11,5%
– From EUR 3 000 – 12%
Important: investments made separately are not aggregated.
We plan to collect the accumulated amount within 7 days with the possibility to extend it to 21 days without raising funds.