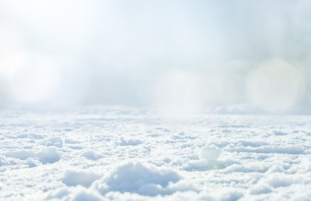 Projektas Silainiuose III
Profitus
CrowdSpace is not liable for the content presented in this offering. Check with the information on the official Profitus website and make informed decisions based on your own research.
We present a new staged financing project – "Projektas Silainiuose III". The funds of which will be allocated to the refinancing of the existing loan. The amount to be raised at this stage is EUR 87 000.
About the project owner:
The owner of the project has the status of a reliable developer and, together with PROFITUS, financed four real estate projects (Azuolyno G19, Azuolyno G21, Azuolyno G23, Butas Laisves aleja, Butas Rokiskio g. Kaune, Pastatas Siugzdinio g., Butas Asigalio g., Butas Mackeviciaus G105-1). The company UAB "Jonresta" has experience in real estate development. Implemented different real estate development projects with a total area of 4 150 square meters.
The aim of the project:
The project owner will allocate the raised amount to the refinancing of the existing loan. The loan was granted for the purchase of a building, the completion rate of which is currently 69% according to the Registry Center. The building is newly built, has two floors, 409.83 square meters in area. Commercial premises are formed on the first floor, and apartments are on the second floor. There is already a buyer for the apartments, the price of which is EUR 450 000. The planned sales revenue of the entire project is at least EUR 800 000. The proceeds of the sale will repay this loan.
To secure the interests of investors, real estate is pledged with a primary mortgage:
A plot of land with a building is mortgaged to secure the interests of investors. The building has two apartments with a total area of 200.41 square meters and one commercial premise with a total area of 198.83 square meters and a plot of land belonging to the building (10.03 acres). The mortgaged property is located at V. Siugzdinio g. 17, Kaunas. According to an independent real estate appraiser, the value of the property pledged to investors is EUR 592 600.
The maximum planned amount of funding for the project: is EUR 324 700. The project is funded based on the current mortgage valuation until it reaches the maximum LTV set. When the maximum LTV is reached, a new valuation of the property will be required and further project funding stages will be announced and collected only if the maximum LTV set is not exceeded.
Interest by investment amount:
– From 100 EUR to 499 EUR – 10,5%
– From 500 EUR to 999 EUR – 11%
– From 1 000 EUR to 4 999 EUR – 11,5%
– From 5 000 EUR – 12%
Important: investments made separately are not aggregated.
We plan to collect the accumulated amount within 7 days with the possibility to extend it to 21 days without raising funds.