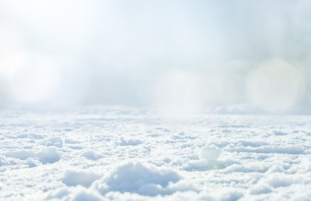 Poilsio namai "Zunda"
Profitus
CrowdSpace is not liable for the content presented in this offering. Check with the information on the official Profitus website and make informed decisions based on your own research.
We present a new project "Poilsio namai "Zunda", phase I. The funds raised will be used for the development of real estate: the owner of the project will buy and renovate the 2073,13 sq. m of premises, Vytauto str. 150, in Palanga. The amount collected in the first phase of the project is 980 000 euros.
The project plans to equip 76 studio type apartments. The planned area of the apartments is from 17 to 35 square meters. The estimated price of the apartment per square meter starts from 2 000 euros. Estimated duration of construction works – 6-9 months. The apartments will be sold when they are fully and completely finished. The projected sales revenue for the entire project starts at EUR 2 746 000. Some apartments have already been booked and 13 reservation agreements have been signed, the value of which is EUR 746 800.
In order to ensure the interests of investors, a 2073,13 square meter recreation building and a 21,25 acre land plot lease right are pledged, Vytauto str. 150, in Palanga. The recreation building is 100% complete, it is equipped with all the necessary communications – water supply, electricity. According to an independent real estate appraiser, the value of the mortgaged property is EUR 1 414 000.
The project is characterized by a prestigious and picturesque area – Vytauto Street, Palanga. Currently, the demand for real estate projects in Palanga has increased, so real estate projects are developing very rapidly. Surrounded by nature, it is a recreational building near the Palanga Bridge and just a 13-minute walk from the Baltic Sea. The quiet location is away from the main road, and the equipped bike paths will guarantee convenient connections to all major points of the city.
The maximum planned amount of project funding is EUR 1 300 000. The project is financed according to the current valuation of the mortgaged property until it reaches the set maximum LTV. Once the maximum LTV is reached, a new valuation of the property will have to be performed and further stages of the Project financing will be announced and collected only if the set maximum LTV is not exceeded. The loan-to-value ratio (LTV) is currently 70%.
Interest by investment amount:
– From EUR 100 to EUR 9999 – 8%
– From EUR 1 000 to EUR 9 999 – 9%
– From EUR 10 000 to EUR 49 999 – 10%
– From EUR 50 000 – 11%
Important: investments made separately are not aggregated
We plan to raise the amount within 7 days, with the option of extending it to 21 days if we do not raise funds.