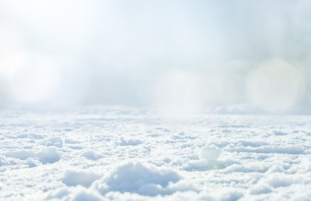 Patalpos Didziojoje g. 20
Profitus
CrowdSpace is not liable for the content presented in this offering. Check with the information on the official Profitus website and make informed decisions based on your own research.
We present the project "Patalpos Didziojoje g. 20 ". Part of the project funds will be used for refinancing, and the rest for real estate development in other RE projects. Such a decision will provide an opportunity to complete other projects developed by the real estate developer, from the sales revenue of which this loan will be repaid.
About the project owner:
The project owner has been in the real estate business since 2008. During this period, he has sold a large number of apartments in Vilnius. Currently, is implementing a premises conversion project in Kalvariju str. 149 (5 premises will be converted to residential apartments). RE developer has also acquired and equipped apartments for rent in Kernaves str. 17, Vilnius.
Investors are pledged liquid real estate with a primary mortgage:
As collateral, 130.29 square meters of premises in Vilnius, Didzioji str. 20. The premises are located in a brick building built in 1940, on the ground floor. The premises have all the necessary communications – electricity, water supply.
Work performed and planned in the mortgaged premises:
– A new three-phase 20 kW electrical inlet is installed, with separation boxes at both ends of the room.
– The premises are deepened and newly concreted, insulated floors.
– The walls are covered with two levels of specialized primer (concrete contact), ready for ironing and grouting.
– Electrical installation in the premises (new sockets, lighting, electricity for the recuperator, etc.).
– A recuperator is planned and currently being installed.
– Internet cables routed.
– Plumbing (water, sewerage).
– Redesigned main sewer pipes with double-level safety non-return valves.
According to an independent real estate appraiser, the value of the property pledged to investors is EUR 138,000. The building where the premises are mortgaged is located in the historical and most expensive area of ​​Vilnius Old Town, near the Town Hall Square. The city's main points can be reached on foot, and the city's main roads are just a few minutes away by car.
Interest by investment amount:
– From EUR 100 to EUR 499 – 9.5%;
– From EUR 500 to EUR 1 999 – 10%;
– from EUR 2 000 to EUR 4 999 – 10.5%;
– From EUR 5 000 – 11%.
Important: investments made separately are not aggregated.
We plan to raise the amount within 7 days, with the option of extending it to 21 days if we do not raise funds.
The project is accompanied by current photos and visualizations of the premises.