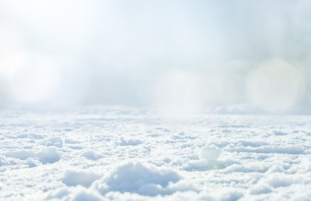 Namų kvartalas "Naujasis pajūris"
Profitus
CrowdSpace is not liable for the content presented in this offering. Check with the information on the official Profitus website and make informed decisions based on your own research.
We present the stage of the project "New Seaside". The amount raised at this stage is EUR 850 000.
Funds for this phase will be used for the construction of new houses and the development of infrastructure and the refinancing of previous projects. The project owner is developing an A + class, 68 residential quarter on the seaside, Elijos str. 9F, in Palanga.
"Naujasis paj?ris" is a completely new, designed on a 900-acre plot of land, a "green" energy recreation-residential quarter. In the quiet resort of Sventoji, on Elijos Street, just 1 kilometer, or 15 minutes, walk to the sea.
The project is successfully expanding – since the beginning of the project, the foundations for 25 houses have already been registered, roads and sidewalks have been built, 8 houses have been built – finishing is being installed in these houses. It is planned to start construction of new houses. The developer has signed preliminary reservation agreements for three houses worth € 333,000. Currently, 8 houses are fully built, their completion is 100%, the construction of another 4 houses is nearing completion.
Developed one-bedroom apartments – 2-storey single rooms 72 sq.m and two-storey double rooms 126 sq.m. m, with full or partial housing decoration. Each house will be equipped with a solar power plant (solar panels integrated on the roof). The whole architecture will prevail in the whole quarter, each house will have a private plot of land and its own terrace. All engineering networks are planned: water supply, domestic sewage, electricity. The environment and infrastructure have been arranged, pedestrian and bicycle paths have been installed.
Investors are pledged 857.82 ares of land, 6 houses, 25 house foundations, Elijos str.9F. According to the real estate appraiser, the value of the mortgaged real estate is EUR 2,058,210. For all investors, the property is pledged with a primary mortgage.
The maximum planned amount of project financing is EUR 3,000,000. The project is financed according to the current valuation of the mortgaged property until it reaches the set maximum LTV. Once the maximum LTV is reached, a new valuation of the property will have to be performed and further stages of the Project financing will be announced and collected only if the set maximum LTV is not exceeded. The loan-to-value ratio (LTV) is currently 42%.
Interest by investment amount:
-From EUR 100 to EUR 999 – 8%
-From EUR 1 000 to EUR 9 999 – 9%
-From EUR 10 000 to EUR 24 999 – 10%
-From EUR 25 000 to EUR 99 999 – 11%
-From EUR 100 000 – 12%
Important: individual investments are not aggregated.
We plan to collect the accumulated amount within 7 days with the possibility to extend it to 21 days. without raising funds.