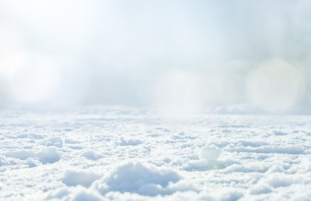 Namu kvartalas "Gintaro slenis" V
Profitus
CrowdSpace is not liable for the content presented in this offering. Check with the information on the official Profitus website and make informed decisions based on your own research.
We present the fifth stage of the phased financing project – "Namu kvartalas "Gintaro slenis". The funds of this stage will be used for the continuation of construction works. The amount to be raised is EUR 20 000.
The aim of the project:
The company is developing a block of residential houses at Klaipeda district. So far, 4 houses have been built in the project. Now the owner of the project is developing the construction of another 4 residential houses. The newly built houses have an area of 79 and 73 square meters. Currently, in the project, the walls of two houses have already been erected, windows have been installed and the roof structure has been installed, electricity, water, sewage, and walls have been plastered. In the house at the address Lazdyneliu str. 4A electricity was brought out, walls were plastered, communications/inputs were installed (rain, drainage, sewage, water, electricity). The foundations of the other two houses have been poured. For the house at the address Lazdyneliu str. 7, which is currently registered at 30% completion, a preliminary purchase and sale agreement has been signed, a notarial transaction will take place in half a year.
About the project:
"Gintaro slenis" is a new construction project located just a few kilometers from Klaipeda city center. It is an A + energy efficiency class, modern design project focused on ecological solutions and an open settlement. The project is being developed with full infrastructure: convenient transportation, tidy well-being, parking lots. Residential houses under development, with partial finishing 85% or fully equipped. More about the project: https://gintaroslenis.lt
To secure the interests of investors, real estate is pledged with a primary mortgage:
To secure the interests of investors, 33 plots of land with 4 residential houses under construction (two with an area of 79 square meters and two with an area of 73 square meters) are mortgaged for investors, at the address Lazdyneliu st., Klaipeda district. The total area of land plots is 5.667 hectares. According to an independent real estate appraiser, the value of the property pledged to investors is EUR 736 500.
Maximum planned amount of funding for the project: EUR 1 000 000. The project is funded based on the current mortgage valuation until it reaches the maximum LTV set. When maximum LTV is reached, a new valuation of the property will be required and further project funding stages will be announced and collected only if the maximum LTV set is not exceeded.
Interest by investment amount:
– From EUR 100 to EUR 499 – 13%
– From EUR 500 to EUR 2 999 – 13,5%
– From EUR 3 000 – 14%
Important: separately made investments are not aggregated.
We plan to raise the amount within 7 days, with the option of extending it to 21 days if we do not raise funds.