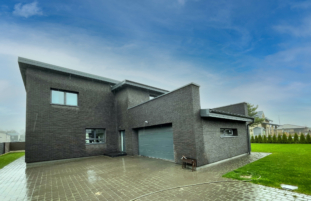 Namas Sumsko gatveje
Profitus
CrowdSpace is not liable for the content presented in this offering. Check with the information on the official Profitus website and make informed decisions based on your own research.
We present the new financing project – "Namas Sumsko gatveje". The pooled funds will be used to develop real estate and refinance an existing loan. The amount to be raised is EUR 270 000.
About the project owner:
The project owner's company has been involved in property development for 9 years. The developer also has the status of a trusted developer and together with PROFITUS has financed eleven unique real estate projects ("Paneriu namai", "Kotedzai, Sumsko g.", "Dvibutis namas, Sumsko g.", "Gyvenamasis namas, Sumsko g.", "Satrininku namai", "Dvibutis Satrininku g.", "Rykantu namai", "Moluvenu namai", "Namas Sumsko g.", "Namas J. Zikaro g.", "Namai Rykantu g."). Interest is paid to investors on time.
About the project:
The refinancing of the project was foreseen and taken into account in the company's cash flow planning. The owner of the project is currently developing other real estate projects, the sales proceeds of which will be used to repay this loan.
Risk category (probability of default) of this project: 5.
Interest by investment amount:
– From 100 EUR to 499 EUR – 10%
– From 500 EUR to 999 EUR – 10.5%
– From 1 000 EUR to 2 499 EUR – 11%
– From 2 500 EUR to 4 999 EUR – 11.5%
– From 5 000 EUR – 12%
Important: Individual investments are not aggregated and cannot be pooled.
We plan to raise the amount within 7 days, with the option of extending it to 21 days if we do not raise funds.