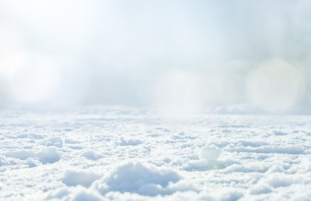 Namas Antakalnyje
Profitus
CrowdSpace is not liable for the content presented in this offering. Check with the information on the official Profitus website and make informed decisions based on your own research.
A new staged financing project "Namas Antakalnyje" in Vilnius, the funds of which will be allocated for the development of the real estate. The amount collected is EUR 100 000.
The project owner buys a 6,67-acre plot and an unfinished house on the plot. The two-floor house is 185 square meters – on the first floor there is a spacious kitchen, a common dining and living area, study and guest rooms. There are also three bedrooms on the second floor of the house. Prior to full partial finishing, it is necessary to install communications inside, install electrical inlets, concretize and install the floor, perform wall and ceiling finishing works, install stairs, complete the facade installation works and arrange the well-being. Registered home completion is currently 54%. In total, it is planned to spend about EUR 80 000 on the construction works. The duration of the works is 4-5 months
The owner of the project intends to complete the construction work and sell the one-bedroom house. The estimated selling price per square meter is EUR 1 650 with partial finishing. The planned sales revenue for the whole project is EUR 300 000.
To protect the interests of investors, a 6,67-acre plot of land, a one-room residential building in progress and a building-warehouse on Girininkijos str. 52 in Vilnius, Antakalnis district. According to an independent real estate appraiser, the value of the property pledged to investors is EUR 163 700.
The project is located in a picturesque, northern part of Vilnius, in a quiet and forested area, Girininkijos Street. The Neris River flows nearby, and the Balzis and Tapeliai lakes are easily accessible a few kilometres away. The project has a well-developed infrastructure – just 20 minutes by car or public transport to the city centre
The maximum amount funded is EUR 200 000. The project is financed according to the current valuation of the mortgaged property until it reaches the set maximum LTV – 70%. Once the maximum LTV is reached, a new valuation of the property will have to be performed and further stages of the Project financing will be announced and collected only if the set maximum LTV is not exceeded. The loan-to-value ratio (LTV) at this stage is 62%.
Interest by investment amount:
– From EUR 100 to EUR 999 – 8%
– From EUR 1 000 to EUR 9 999 – 9%
– From EUR 10 000 – 10%
Important: investments made separately are not aggregated.
We plan to raise the amount within 7 days, with the option of extending it to 21 days if we do not raise funds.