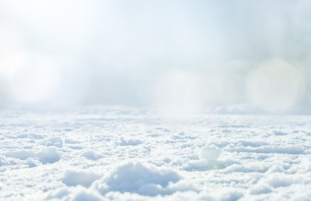 Namai Neries krantineje
Profitus
CrowdSpace is not liable for the content presented in this offering. Check with the information on the official Profitus website and make informed decisions based on your own research.
We present a new staged financing project – "Namai Neries krantineje". The raised funds will be used to refinance the existing loan and to further develop this project. The amount to be raised at this stage is EUR 80 000.
About the project:
The project consists of four luxury houses of 230-250 square meters with their own 1.6 hectare forest, which will be equipped with a park and basketball and tennis courts for sports enthusiasts. The closed 4-house project is located on the bank of the Neris River, in a very quiet place in the northern part of Vilnius, Kryzioku Street. The houses will be sold with partial finishing, with an estimated sale price of EUR 1 600 per square meter and a total project sales revenue of around EUR 1 500 000.
Progress of the project:
Currently, the purpose of agricultural plots is being changed to a suitable purpose for the construction of one-apartament houses. At the same time, house planning and design works and afforestation are underway. Once the purpose of the land plots has been changed and the concept of future houses has been finally approved, the procedure for publicizing project proposals for building permits will be launched.
To secure the interests of investors, real estate is pledged with a primary mortgage:
To protect the interests of investors land plots are pledged: a plot of land with an area of 12.61 ares with a garden building, a plot of land with a forest area of 1.63 hectares, a plot of land with transport area of 18.95 ares and three plots of land (two 8.83 ares and one 8.54 ares) agricultural plots, the purpose of which will be changed to a suitable purpose for the construction of one-apartment houses. According to an independent real estate appraiser, the value of real estate pledged to investors is EUR 220 000.
Maximum planned amount of funding for the project: EUR 700 000. The project is funded based on the current mortgage valuation until it reaches the maximum LTV set. When maximum LTV is reached, a new valuation of the property will be required and further project funding stages will be announced and collected only if the maximum LTV set is not exceeded.
Interest by investment amount:
– From 100 EUR to 499 EUR – 8%
– From 500 EUR to 999 EUR – 8,5%
– From 1 000 EUR to 4 999 EUR – 9%
– From 5 000 EUR to 9 999 EUR – 9,5%
– From 10 000 EUR – 10%
Important: investments made separately are not aggregated.
We plan to raise the amount within 7 days, with the option of extending it to 21 days if we do not raise funds.