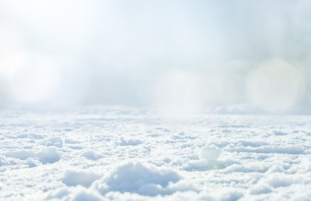 Namai Baliskiu pusyne
Profitus
CrowdSpace is not liable for the content presented in this offering. Check with the information on the official Profitus website and make informed decisions based on your own research.
We present a new staged financing project – "Namai Baliskiu pusyne". The funds raised will be used for the development of a real estate project. The amount to be raised at this stage is EUR 110 000.
About the project:
The project owner is building 4 residential houses in Vilnius, Grendaves and Paluknio streets. The house will be 128 square meters, one floor, three bedrooms, two bathrooms, with a roof for two cars. Houses with partial finishing and a completely tidy environment for sale. The sale price of one house is EUR 196 000, the sales revenue of the whole project is EUR 784 000. Preliminary purchase agreements have been concluded for three of the four houses.
Progress of the project:
Grendaves st. work on the house under construction is currently halfway through. Both exterior and interior walls were laid, a roof panel was installed, and windows were placed. It is necessary to perform the work of communication introductions, facade and interior partial finishing works. At the moment, the foundations are laid on the plots of Paluknio Street, and materials have been brought to start the masonry work.
To ensure the interests of investors, a real estate primary mortgage is pledged:
To protect the interests of investors four plots of land with a total area of 36.16 ares are pledged at Grendaves and Paluknio streets in Vilnius. In addition, a conditional mortgage is pledged on Grandaves st. 66 residential house under construction, not yet registered. As soon as the house is registered, it will be mortgaged on the primary mortgage. According to an independent real estate appraiser, the value of real estate pledged to investors is EUR 158 500.
Maximum planned amount of funding for the project: EUR 400 000. The project is funded based on the current mortgage valuation until it reaches the maximum LTV set. When maximum LTV is reached, a new valuation of the property will be required and further project funding stages will be announced and collected only if the maximum LTV set is not exceeded.
Interest by investment amount:
– From EUR 100 to EUR 499 – 7,5%
– From EUR 500 to EUR 999 – 8%
– From EUR 1 000 to EUR 4 999 – 8,5%
– From EUR 5 000 – 9%
Important: investments made separately are not aggregated.
We plan to raise the amount within 7 days, with the option of extending it to 21 days if we do not raise funds.