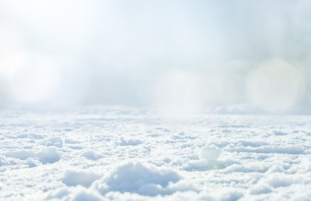 CrowdSpace is not liable for the content presented in this offering. Check with the information on the official Profitus website and make informed decisions based on your own research.
We present the second stage of the stage financing project "Moluvenu 8". The funding for this project will be used for real estate development. The amount to be raised is EUR 61 100.
The aim of the project:
The project owner is building a house of 154 sq. m area, with energy efficiency class A +, located in Moluvenu str. 8, Vilnius. One-apartment house, built-in 2021 with garage has the walls of the house are made of blocks, masonry, the ceiling is made of reinforced concrete, and the floor is made of soil. The project owner has a building permit. The house is being built in the area of residential houses, developed infrastructure transportation – there is an asphalt road to reach the house. The fully renovated house will be sold, the planned sale price of the house is EUR 249 000.
Progress of the project:
At the moment, the project already includes windows, doors and a garage door. Part of the facade finish was completed. Insulated roof layer. Water supply and sewage have been introduced. Equipped with heating and recuperation system. Concrete floors, plastering works started.
bout the project owner:
The project is being developed by a reliable owner of a real estate development company – a reputable company is actively involved in public procurement (it won the Verslo Zinios Gazelle Award in 2021, 2020). The company also won the election Top Company in 2018.
The project owner has the status of a trusted developer:
The project owner pays interest on time and repaid the previous loans to finance his other projects through the PROFITUS platform.
To ensure the interests of investors, a real estate primary mortgage is pledged:
As security, investors are pledged a 6.98-acre plot of land with 154,04 sq. m one-apartment residential house Moluvenu str. 8, Vilnius. The mortgaged house is located in a quiet area of ​​a private house, near the forest. According to the independent real estate appraiser "Ober-Haus", the value of the mortgaged real estate is 178 000 euros.
The maximum planned amount of project financing: 150 000 euros. The project is financed according to the current valuation of the mortgaged property until the set maximum LTV is reached. Once the maximum LTV is reached, a new valuation of the property will be performed and further stages of the Project financing will be announced and collected only if the set maximum LTV is not exceeded. LTV at this stage – 63%.
Interest by investment size:
– From EUR 100 to EUR 499 – 10%
– From EUR 500 to EUR 2 999 – 10,5%
– From EUR 3 000 – 11%
Important: Investments made separately are not aggregated.
We plan to raise the amount within 7 days, with the option of extending it to 21 days if we do not raise funds.