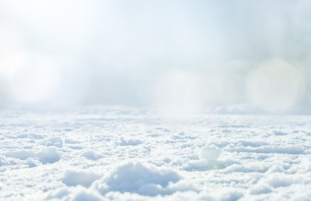 Miško panoramos namai V
Profitus
CrowdSpace is not liable for the content presented in this offering. Check with the information on the official Profitus website and make informed decisions based on your own research.
We present the fifth stage of the "Forest Panorama House" phased financing project. The collected funds will be used for the further development of the RT project. The amount collected at this stage is 208,900 euros.
About the project:
The owner of the project is building 8 one-family houses in Vilnius, on Katisiu Street. The house will be one-story, 160 square meters in area, with a garage for one car. The house for sale will be partially finished and fully renovated. The selling price of one house is 250,000 euros, and the planned sales income of the whole project is 2,000,000 euros. Currently, two houses located at Katisiu st. have already been sold. 24 and 36, and covered part of the loan, totaling 120,000 euros.
Progress of the project:
Currently, the structural parts of all the houses have been built, the windows have been installed, the ceilings have been installed, and the roofs have been covered. Five houses out of eight are already registered, or at least 44 percent. In the end, two of them are sold. Currently, the registration procedure for the remaining three houses is underway, and construction work is continuing on all the houses. For two houses, it remains to complete the insulation of the facade and install the facade decoration, and for three houses, it remains to complete the interior decoration work up to partial decoration.
To ensure the interests of investors, real estate is pledged with a primary mortgage:
3 registered houses with a total area of 491.31 square meters and 6 land plots on Katisiu Street, Vilnius, are pledged as collateral to protect investors' interests. According to an independent real estate appraiser, the value of the real estate mortgaged to investors is 497,600 euros.
The maximum planned amount of funding for the project is 1,000,000 euros (207,600 euros have already been raised, of which 120,000 euros have been returned). The project is financed according to the current valuation of the mortgaged property until it reaches the set maximum LTV. Once the maximum LTV is reached, a new valuation of the property will be carried out, and the further stages of financing the project will be announced and collected only if the set maximum LTV is not exceeded. The loan-to-mortgage value ratio (LTV) at this stage is 60%.
Interest according to the size of the investment:
– From EUR 100 to EUR 999 – 9%
– From EUR 1,000 to EUR 4,999 – 10%
– From EUR 5,000 to EUR 24,999 – 11%
– From EUR 25,000 – 12%
Important: individual investments are not cumulative.
We plan to collect the collected amount within 7 days, with the possibility of extending it until the 21st. without fundraising.