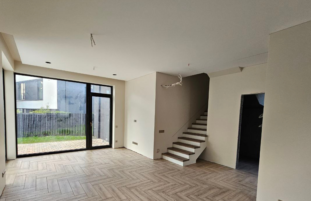 Mackeviciaus butas Kaune
Profitus
CrowdSpace is not liable for the content presented in this offering. Check with the information on the official Profitus website and make informed decisions based on your own research.
We present a new project for investment – "Mackeviciaus butas Kaune", the funds will be used to refinance an existing loan. The amount to be raised is EUR 263 200.
About the project owner:
The owner of the project has the status of a trusted developer and together with PROFITUS has financed eight unique real estate projects (Azuolyno G19, G21 and G23, Butas Laisves aleja, Butas Rokiskio g. Kaune, Butas Asigalio g., Butas Mackeviciaus G105-1, Ajeru G2, Horizonto G2 and Paslaugu centras Silainiuose). Currently active projects, which have not yet returned their investments to the investors, are: Butas Mackevicius G105-1, Dvibutis Horizonto G2 and Paslaugu centras Silainiuose. All other projects have fully repaid their investments to the investors and interest payments are made on time. Jonresta MB has experience in real estate development. It has implemented various real estate development projects with a total area of 5 000 square metres.
The aim of the project:
The owner of the project purchased the apartment in 2022, which was partially completed. The funds raised were used for the acquisition of this property. The project owner has furnished the apartment and the only thing missing is the furniture. The purpose of the pooled loan for this project is to refinance the existing liability by extending the maturity and to provide additional borrowing for the company's working capital. This loan will be reimbursed from the proceeds of the sale of the mortgaged property, which will amount to EUR 450 000.
Interest by investment amount:
– From EUR 100 to EUR 299 – 9%
– From EUR 300 to EUR 999 – 9.5%
– From EUR 1 000 to EUR 2 999 – 10%
– From EUR 3 000 to EUR 8 999 – 10.5%
– From EUR 9 000 – 11%
Important: investments made separately are not aggregated.
We plan to raise the amount within 7 days, with the option of extending it to 21 days if we do not raise funds.