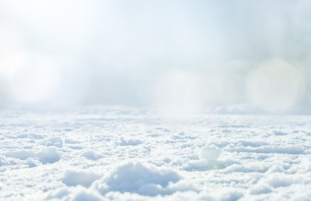 Loftai, Kaunas X
Profitus
CrowdSpace is not liable for the content presented in this offering. Check with the information on the official Profitus website and make informed decisions based on your own research.
Loan for real estate development – stage X of "Loftai, Elektrenu st.". The company will use the borrowed funds for conversion of administrative premises into appartments.
Construction / reconstruction permits have been obtained for the project and reconstruction works have already begun.
The developer has acquired two administrative premises at Elektrenai str. 8N, Kaunas. The reconstruction of 116 lofts / flats has started on these premises. On the first floor, the walls and partitions of the apartments have been formed, the floor covering before laying the floor has been prepared, the ceiling has been prepared before painting, water and sewage inlets and electrical inlets have been prepared. Painting work started. On the second floor, the walls and partitions of the apartments are being completed. Once the apartments are fully finished, they will be rented. Also, the developer has already developed and rented 35 lofts / flats in other premises at the same address.
Assets at Elektrenai str. 8n, Kaunas: two administrative premises with a total area of 3,810 sq. m and 35 rented, 14-40 sq. m of apartments with a floor area of 794 sq. m. are mortgaged to protect the interests of investors. Completeness of the pledged apartments – 100%.
Assets (parcels of land) pledged to investors during this and previous funding stages will also be used to secure the obligations of the project owner in the next (additional) stages of financing, provided that the project owner raises the value of the pledged property to a maximum LTV of 55%. Investors of all stages will be pledged with a primary mortgage.
An annex to the first-stage loan agreement will be concluded with the project owner regarding the payment of the additional amount, leaving a lien on the same property.
When investing into this project, during the second and subsequent funding stages, the invested funds will be repaid to investors only after settlement with the investors who have invested in the previous funding stages. This condition does not affect the seniority of the investor's right to the collateral, the overall ratio of the collateral to the amount of the investment. This provision will also not apply in the event of termination of the loan agreement.
The project is funded based on the current mortgage valuation until it reaches the maximum LTV set. When maximum LTV is reached, a new valuation of the property will be required and further project funding stages will be announced and collected only if the maximum LTV set is not exceeded.
We plan to raise the amount within 7 days, with the option of extending it to 21 days if we do not raise funds.