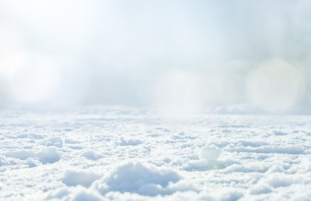 CrowdSpace is not liable for the content presented in this offering. Check with the information on the official Profitus website and make informed decisions based on your own research.
Loan for the development of the phased real estate project "Lapino namai" – Phase I. The company is developing a residential quarter. The funds raised in the first stage were used for the improvement of the welfare: paved roads, footpaths, lighting poles were built, and construction work on two houses was started.
To protect the interests of investors, 5 plots with a total area of ??43.11 a, Dusmenu str., Vilnius are pledged as a primary mortgage. The houses planned to be built on the plots will also be mortgaged to investors. In addition, the developer pledges 6 more plots of land with a secondary mortgage. The value of the property pledged as a secondary mortgage is not added to the official value of the pledged property and is not used in the calculation of the LTV indicator.
"Lapino namai" is a new construction project, characterized by the fact that all houses will be of the same architecture, but not the same. The Lapino namai project is being developed in the Vilnius Hills quarter. At present, a rubble road has already been built, water and sewage communications have been laid and connected to the city networks. Briefly about residential houses under development:
• A unified architecture will prevail throughout the street;
• Robust and environmentally friendly A + block-concrete walls;
• High quality natural and durable facade materials;
• Spacious 8-10 acre plots for each house;
• Quiet location – right next to a 37 acre green area with a pond and part of the plots bordering the state land where there is a forest.
Sample houses and their selling prices:
• 102 sq. M. m. the price of the house with the plot, communications and partial finishing – from EUR 127,000 plus the infrastructure of the quarter.
• 120 sq. M. m. the price of the house with a plot, communications and partial finishing – from EUR 148,000 plus the infrastructure of the quarter.
The project is financed according to the current valuation of the mortgaged property until it reaches the set maximum LTV. Once the maximum LTV is reached, a new valuation of the property will have to be performed and further stages of the Project financing will be announced and collected only if the set maximum LTV of 65% is not exceeded. Maximum planned project financing amount: EUR 1,050,000. Each part of the loan will have to be repaid within the set term: 12 months.
We plan to collect the accumulated amount within 7 days with the possibility to extend it to 21 days. without raising funds.
Project visualizations are provided. More information at www.lapinonamai.lt