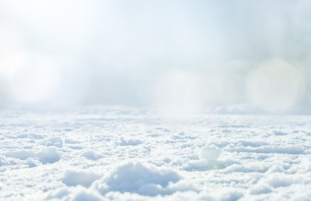 Kvartalas "Baltai" V
Profitus
CrowdSpace is not liable for the content presented in this offering. Check with the information on the official Profitus website and make informed decisions based on your own research.
We present the fifth stage of the phased financing project "Kvartalas "Baltai". The funds of this stage will be allocated for the development of real estate. The amount to be raised is EUR 53 500.
The "Baltai" quarter is a unique residential quarter. Much attention is paid to architectural elements that tastefully use Baltic symbols. Modern architecture was chosen due to rational building solutions and opportunities to expand the possibilities of the house by installing terraces on the roofs. Technologies implemented in construction and living environments are compatible with ecology, allow efficient use of energy resources and protect nature.

Progress of the project:
For the funds of the fourth stage, the project owner in two-apartments, address Fabriko str. 29G and 31 and in one house at Fabriko str. 31A stacked windows. The houses will be for sale. It is planned to sell one house / apartment with partial finishing from EUR 1 050 euros per square meter, and with full finishing from EUR 1 250 per square meter. The planned sales revenue of the whole project is EUR 5 300 000.
To secure the interests of investors, real estate is pledged with a primary mortgage:
To secure the interests of investors 40 land plots of land with a total area of 4,5516 ha are pledged at Fabriko st. 25; 25A; 25B; 25C; 25D; 25E; 25F; 25G; 27; 27A; 27B; 27C; 27D; 27E; 27F; 27G; 29; 29A; 29B; 29C; 29D; 29E; 29F; 29G; 31; 31A; 31B; 31C; 31D; 31E; 31F; 31G Vilnius, Vilnius city municipality. Pilialaukio st. 51; 53; 55; 57; 59; 61; 63; 65 Vilnius, Vilnius city municipality. According to an independent real estate appraiser, the value of the mortgaged real estate is EUR 1 312 900.
Maximum planned amount of funding for the project: EUR 3 500 000. The project is funded based on the current mortgage valuation until it reaches the maximum LTV set. When maximum LTV is reached, a new valuation of the property will be required and further project funding stages will be announced and collected only if the maximum LTV set is not exceeded.
Interest by investment amount:
– From 100 EUR to 999 EUR – 8,5%
– From 1 000 EUR to 19 999 EUR – 9,5%
– From 20 000 EUR – 10,5%
Important: investments made separately are not aggregated.
We plan to raise the amount within 7 days, with the option of extending it to 21 days if we do not raise funds.