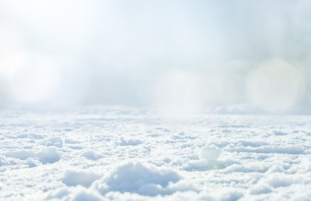 CrowdSpace is not liable for the content presented in this offering. Check with the information on the official Profitus website and make informed decisions based on your own research.
We present a new phased financing project – "Kestucio 5". The raised funds will be used to refinance the existing loan. The amount to be raised at this stage is EUR 220 000.
About the project owner:
The owner of the project has many years of experience in the field of real estate development, his specialization is this type of projects – conversion of premises or installation of attics. Previously, "Profitus" financed and successfully implemented 7 real estate projects on the platform, from which investors earned EUR 56 000. Currently, the developer is implementing other projects financed on the platform: "Butai Kestucio 5", "Uzupio angelo butai", "Subaciaus 4".
About the project:
The owner of the project in the prestigious district of Vilnius – Zverynas – is carrying out the project of dividing the attic, changing the purpose and overhauling it. In October 2022, a meeting of the members of the community of apartment building owners took place, during which all members unanimously approved the development of this project. A major repair permit is expected in the next few months. During the renovation, the apartment and the attic in the project will be combined and three apartments will be formed – one apartment will have an area of 72 square meters, over two floors, the other two apartments will be one floor, 72 and 50 square meters in area. Currently, two out of three apartments already have buyers, with one a preliminary contract worth EUR 312 000 has been concluded. The sales revenue of the entire project is EUR 827 000.
To secure the interests of investors, real estate is pledged with a primary mortgage:
To secure the interests of investors an attic and an apartment with a total area of 179.3 square meters are pledged at Kestucio st. 5, Vilnius. According to an independent real estate appraiser, the value of the mortgaged real estate is EUR 273 000.
Maximum planned amount of funding for the project: EUR 380 000. The project is funded based on the current mortgage valuation until it reaches the maximum LTV set. When maximum LTV is reached, a new valuation of the property will be required and further project funding stages will be announced and collected only if the maximum LTV set is not exceeded.
Interest by investment amount:
– From 100 EUR to 499 EUR – 9%
– From 500 EUR to 1 499 EUR – 9.5%
– From 2 500 EUR to 4 999 EUR – 10%
– From 5 000 EUR to 9 999 EUR – 10.5%
– From 10 000 EUR – 11%
Important: investments made separately are not aggregated.
We plan to raise the amount within 7 days, with the option of extending it to 21 days if we do not raise funds.