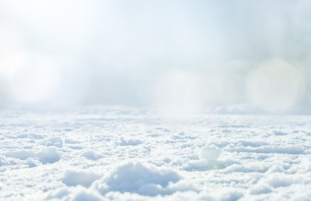 CrowdSpace is not liable for the content presented in this offering. Check with the information on the official Profitus website and make informed decisions based on your own research.
We present phased financing project "J7 Berzas" fourth phase. The funds raised will be used for the development of a real estate project. The amount to be raised at this stage is EUR 248 000.
About the project:
The project owner is developing a 62 apartments project on nine plots of land. The houses under construction are semi-detached, four different sizes, with apartment areas ranging from 50 to 82 square meters. All apartments will be on two floors, on the first floor a common kitchen and living area, two or three bedrooms depending on the area of the apartment. There is also a shared lounge with a sauna and a heated outdoor pool, a barbecue area and a cinema in the dome. The apartments are for sale with full equipment and arranged infrastructure of the quarter. The sale price is EUR 3 000 per square meter. The planned sales revenue for the entire project is EUR 12 000 000. Currently, 43 apartments are reserved, the value of reservations is about EUR 8 320 000.
Progress of the project:
Most of the semi-detached arpatments under construction have masonry walls and ceilings. Windows and roofs are already installed in the buildings. Currently, heating and ventilation and sewage disposal systems are also operated in the house. Cadastral measurements have been performed for all houses under construction.
To ensure the interests of investors, a real estate primary mortgage is pledged:
To protect the interests of investors, 9 plots of land with a total area of 153.14 ares are pledged at Latgalos st., Palanga. The plots where the houses are being built have building permits. Homes under construction on mortgaged land will also be mortgaged to investors as soon as they are registered. According to an independent real estate appraiser, the value of the mortgaged real estate is EUR 4 509 800. In addition to this loan, the company's director and shareholder Aistis Bartkus provides a surety.
The maximum amount financed is EUR 3 000 000. The project is financed according to the current valuation of the mortgaged property until it reaches the set maximum LTV – 70%. Once the maximum LTV is reached, a new valuation of the property will have to be performed and further stages of the Project financing will be announced and collected only if the set maximum LTV is not exceeded.
Interest by investment amount:
– From EUR 100 to EUR 999 – 9%
– From EUR 1 000 to EUR 4 999 – 10%
– From EUR 5 000 to EUR 29 999 – 11%
– From EUR 30 000 to EUR 79 999 – 12%
– From EUR 80 000 – 13%
Important: investments made separately are not aggregated.
We plan to raise the amount within 7 days, with the option of extending it to 21 days if we do not raise funds.