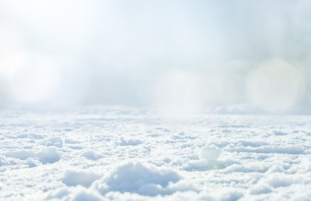 Gyvo miesto projektai
Profitus
CrowdSpace is not liable for the content presented in this offering. Check with the information on the official Profitus website and make informed decisions based on your own research.
We present a new stage project "Gyvo miesto projektai". Project funds will be allocated for the acquisition of real estate (80 thousand) and for the development of real estate projects in Vilnius and Kaunas.
The project owner is engaged in real estate development for rent and sale. Currently implementing a real estate project on Vytauto Ave. 12-2, Kaune. The 173.84 square meter premises will be equipped with 8 studio-type apartments, which will be adapted for short-term rent. Currently, the project is carrying out demolition works, after which the premises will be overhauled, floors, windows and walls will be replaced.
The developer also intends to purchase 135.89 square meters of premises in Vilnius, Karoliniskes district, on the second floor, where he will also perform repairs. It is planned to install 6 separate office premises together with storage premises. According to the NTR, the completion of the acquired property is 100% (with all communications). The equipped premises will be sold, the estimated sales revenue is 169-181 thousand. euros.
To protect the interests of investors, 2 property units are pledged – 135.89 square meters of non-residential premises in Vilnius, Virginijaus Druskio str. 2 and 173.84 square meters non-residential premises in Kaunas, Vytauto ave. 12-2. According to an independent real estate appraiser, the value of the mortgaged property in Vilnius is EUR 101 000, and the value of the property in Kaunas is EUR 137 100. For all investors, the property is pledged with a primary mortgage.
The maximum amount funded is EUR 250 000. The project is financed according to the current valuation of the mortgaged property until it reaches the set maximum LTV – 70%. Once the maximum LTV is reached, a new valuation of the property will have to be performed and further stages of the Project financing will be announced and collected only if the set maximum LTV is not exceeded. The loan-to-value ratio (LTV) is currently 59%.
Interest by investment amount:
– From EUR 100 to EUR 499 – 7,5%
– From EUR 500 to 4 999 – 8%
– From EUR 5 000 – 8,5%
Important: separately made investments are not aggregated.
We plan to raise the amount within 7 days, with the option of extending it to 21 days if we do not raise funds.