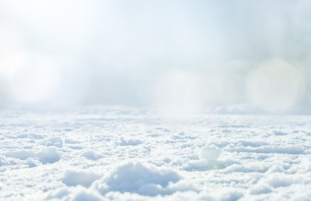 Du dvibuciai Didziojoje Rieseje VI
Profitus
CrowdSpace is not liable for the content presented in this offering. Check with the information on the official Profitus website and make informed decisions based on your own research.
We present the sixth stage of the phased financing project "Du dvibuciai Didziojoje Rieseje". The funds of this stage will be allocated for the development of real estate. The amount to be raised is EUR 127 400.
The aim of the project:
The owner of the project has acquired 10 plots of land on which he is developing a two-apartment house project. The houses under development are 307 and 316 square meters in size. Each duplex will have a 10 acre plot of land. This loan will be repaid by the proceeds of the sale of the reale estate. Estimated sales revenue for the entire project is EUR 800 000.
Progress of the project:
After the fifth stage of financing in the house, address Zemoji str. 36, the internal stairs were cast, the external finishing was completed, the ducts for the recuperation system were laid and the internal finishing work was started. In a semi-detached house, address Zemoji str. 50, the apartments of which are planned to be sold by the autumn, the floors have been insulated, the underfloor heating system has been installed, the floors have been poured, the electrical installation, water supply and sewerage pipes have been laid. Windows, doors and garage doors have been installed, an alarm system has been installed, walls have been insulated and external decoration works are being carried out. The connection to the centralized wastewater system has been completed on all land plots under development.
To secure the interests of investors, real estate is pledged with a primary mortgage:
To secure the interests of investors two 10-acre land plots with 307.07 and 316.03 square meters of two-apartment residential buildings under construction are pledged, at Zemoji st. 36, 50, Didzioji Riese village, Vilnius district. According to an independent real estate appraiser, the value of the mortgaged real estate is EUR 704 000.
Maximum planned amount of funding for the project: EUR 500 000. The project is funded based on the current mortgage valuation until it reaches the maximum LTV set. When maximum LTV is reached, a new valuation of the property will be required and further project funding stages will be announced and collected only if the maximum LTV set is not exceeded.
Interest by investment amount:
– From 100 EUR to 349 EUR – 8%
– From 350 EUR to 999 EUR – 10,5%
– From 1 000 EUR to 3 499 EUR – 11%
– From 3 500 EUR to 6 999 EUR – 11,5%
– From 7 000 EUR – 12%
Important: investments made separately are not aggregated.
We plan to raise the amount within 7 days, with the option of extending it to 21 days if we do not raise funds.