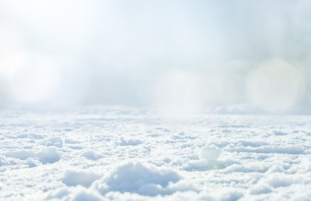 Darzelis Kauno raj. VIII
Profitus
CrowdSpace is not liable for the content presented in this offering. Check with the information on the official Profitus website and make informed decisions based on your own research.
We present the 8th stage of the stage financing project "Darzelis Kauno raj.". Funds for this phase will be used to continue construction work. The amount to be raised is EUR 100 000.
The project is developing rapidly – after the first seven stages of financing, external finishing works have already been completed, underfloor heating and concrete floors have been installed throughout the building, gypsum partitions and plastered rooms have been installed, and an elevator has been installed. Currently, finishing works are being completed inside – tiling, wall painting, door installation, and electrical, fire and engineering systems are being installed and connected. Welfare works are progressing rapidly – lawns are being laid, paved pavements are being installed, and field engineering networks are being completed.
The project owner is building a 1947.27 square meters of kindergarten in the Kaunas district. A 5-year lease agreement has been signed at the day 2021-07-09 with the tenant of the building, with the possibility of extending it for another 5 years. The construction is expected to be completed in 2021 October. Once the construction works are completed and the kindergarten is rented, the project owner intends to refinance this loan with another financial institution.
To secure the interests of investors, an 87.93 acres plot of land is pledged with a building-kindergarten that is being built there, in Kaunas district municipality, Garliava district, Jonuciu village, Slenio str. 25. According to an independent real estate appraiser, the value of the real estate pledged to investors is EUR 1 370 000. The primary mortgage is pledged as real estate under development, so the value of the pledged property is constantly increasing.
The maximum planned amount of funding for the project: EUR 1 500 000. Investors have already raised EUR 859 000 for the project. The project is financed according to the current valuation of the mortgaged property until it reaches the set maximum LTV – 70%. Once the maximum LTV is reached, a new valuation of the property will have to be performed and further stages of the Project financing will be announced and collected only if the set maximum LTV is not exceeded. The loan-to-value ratio (LTV) at this stage is 70%.
Interest by investment amount:
-From EUR 100 to EUR 999 – 8,5%
-From EUR 1 000 to EUR 4 999 – 9%
-From EUR 5000 – 9,5%
Important: investments made separately are not aggregated.
We plan to raise the amount within 7 days, with the option of extending it to 21 days if we do not raise funds.