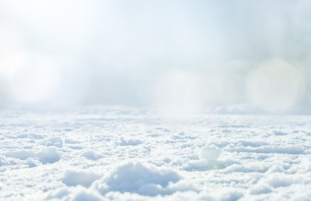 CrowdSpace is not liable for the content presented in this offering. Check with the information on the official Profitus website and make informed decisions based on your own research.
We present a new financing project "Butas Uzupyje", the funds of which will be used to increase the company's working capital. The amount to be raised is EUR 153 000.
The aim of the project:
The project owner is developing the loft project "K125" in Vilnius. For the successful implementation of the second stage, the company borrows by mortgaging an 83.28 square meters apartment in Uzupis, Kriviu Street. The loan will be repaid upon the sale of the apartment or from the proceeds of the sale of the real estate projects under development, and the interest on the loan will be paid from the existing operating income of the companies. The planned income from the sale of the apartment is EUR 270 000.
About the project owner:
The project owner has 19 years of experience in both the development of real estate projects and the organization and execution of construction works. It is an experienced construction contractor who has contributed to the development of various real estate projects with a total area of 50 000 square meters. The company developed some of the objects as the project owner and participated as a contractor. Over the past year, another company, managed by the company's shareholder, has successfully implemented the "K125" loft project, which is currently preparing for the second phase of the project. UAB "Kriviu namai" also successfully implemented an apartment building project in Uzupis. Currently, only 2 of the 8 apartments remain unsold.
The project owner has the status of a trusted developer:
In 2021, the project owner always pays the interest on the loan of the project financed on the Profitus platform on time and carried out the construction work of the project according to the planned work schedule. He is currently successfully repaying the loan by selling the formed lofts.
To ensure the interests of investors, a real estate primary mortgage is pledged:
To protect the interests of investors, an 83.28 square meters apartment with partial finishing is pledged at Kriviu st. 51-1, Vilnius. The registered completion of the property is 85%. According to an independent real estate appraiser, the value of the mortgaged property is EUR 219 900. In addition to this loan, the guarantee is provided by another company owned by the developer, UAB "Tinkasas".
Interest by investment amount:
– From EUR 100 to EUR 999 – 6%
– From EUR 1 000 to EUR 4 999 – 7%
– From EUR 5 000 to EUR 9 999 – 8%
– From EUR 10 000 – 9%
Important: investments made separately are not aggregated.
We plan to raise the amount within 7 days, with the option of extending it to 21 days if we do not raise funds.