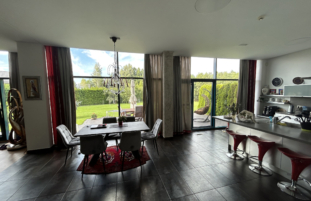 Butas Petesos g. II
Profitus
CrowdSpace is not liable for the content presented in this offering. Check with the information on the official Profitus website and make informed decisions based on your own research.
We present the new stage of staged financing project – "Butas Petesos g. II. The owner of the project will use the funds for property development and working capital. The amount to be raised is EUR 100 000.
About the project owner:
The Group ("Tinkasas", "Kriviu namai" ir "K125") is an experienced development and construction company, which has completed various construction projects with a total area of more than 55 000 square metres. The developer has the status of a trusted developer on the Profitus platform. Developed three projects – "K125″, "Butas Uzupyje", "Namas Kalno g.". The projects were successfully completed. Interests were paid to investors on time.
Project objective:
The owner of the project plans to purchase two plots of land in Vilnius, on Kernaves and Giedraiciu streets, which have building permits. On the plots of land, it is possible to build apartment buildings no taller than 5 floors, with an area of up to 1 000 square meters. This loan will be repaid by the proceeds from the sale of other real estate projects, and the loan interest will be paid from the company's operating income.
The investment period for this phase is 12 months and the repayment date for this part of the investment is no later than 15/11/2024.
The maximum financed amount: EUR 273 000 (EUR 173 000 already raised). The project is financed according to the current valuation of the mortgaged property until it reaches the set maximum LTV of 69%. Once the maximum LTV is reached, a new valuation of the property will have to be carried out, and the further stages of financing the project will be announced and collected only if the set maximum LTV is not exceeded. The loan-to-value ratio (LTV) with VAT at this stage is 69%.
Risk category (probability of default) of this project: 7.
Interest by investment amount:
– From EUR 100 to EUR 499 – 10.5%
– From EUR 500 to EUR 999 – 11%
– From EUR 1 000 to EUR 1 999 – 11.25%
– From EUR 2 000 to EUR 4 999 – 11.5%
– From EUR 5 000 to EUR 9 999 – 12%
– From EUR 10 000 – 12.5%
Important: Individual investments are not aggregated and cannot be pooled.
We plan to raise the amount within 7 days, with the option of extending it to 21 days if we do not raise funds.