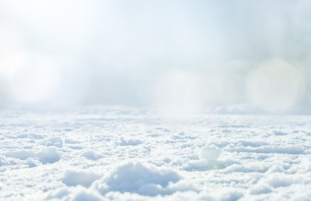 Butas dvibutyje Kalno 77
Profitus
CrowdSpace is not liable for the content presented in this offering. Check with the information on the official Profitus website and make informed decisions based on your own research.
We present a new financing project – "Butas dvibutyje Kalno 77", the funds of which will be used to refinance an existing loan and to develop a real estate project. This loan will be repaid from the proceeds of the sale of the real estate. The amount to be raised is EUR 156 100.
Project owner:
The project owner has experience in real estate development. Has implemented 4 different construction projects with a total area of 2 920 square meters.
The aim of the project:
The project owner will allocate part of the raised amount to refinance the existing loan and the other part to continue the development of the real estate project. The estimated income from the sale of a two-apartment apartment is EUR 239 000. Currently, 6 property units in the project are already reserved.
About the project:
"Kalno 77" is a new project of fifteen modern houses, A++ class, in the rapidly developing district of New Antakalnis, Vilnius. The project consists of 12 houses, which are semi-detached and three individual one-apartment houses. The area of the houses under construction will be from 139 to 160 square meters, the total area will reach 2 199.77 square meters. Each house will have 19.5-34.5 sq.m area garage and 5 – 9.5 acres of land.
Construction of houses under construction:
* Foundations: pile, bored pile + waterproofing.
* Walls: frame. Exterior walls – mineral Knauf wool 35 cm.
* Internal walls – Knauf wool 14 cm, plasterboard.
* Facade: finished with tin and thermo wood siding.
* Windows and doors: wooden windows. Double door to the terrace.
* Electricity: 10kW, three-phase. Wiring up to 100 points.
* Heating: aerothermal (air-water). Underfloor collector (adjustable) heating system.
* Water and sewerage: water well and biological treatment plants. Piping is laid to the devices.
* Ventilation: recuperation ducts are routed.
To ensure the interests of investors, a real estate primary mortgage is pledged:
To ensure the interests of investors, a part of the land plot (464/1047) with a 145.55 square meters apartment in a semi-detached house with a registered completion of 85% is pledged at Kalno st. 77-1, Vilnius. According to an independent real estate appraiser, the value of the mortgaged property is EUR 223 000.
Interest by investment amount:
– From EUR 100 to EUR 2 999 – 7,5%
– From EUR 1 000 to EUR 2 999 – 8%
– From EUR 3 000 to EUR 9 999 – 8,5%
– From EUR 10 000 – 9%
Important: investments made separately are not aggregated.
We plan to raise the amount within 7 days, with the option of extending it to 21 days if we do not raise funds.