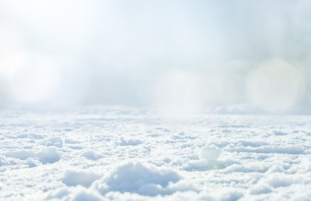 Butas 15 Naujosiose Santariskese II
Profitus
CrowdSpace is not liable for the content presented in this offering. Check with the information on the official Profitus website and make informed decisions based on your own research.
We present the second stage of the staged financing project "Butas 15 Naujosiose Santariskese". The funds of this stage will be used to make payments for the installed cabinet furniture and other components. The amount to be raised is EUR 24 900.
About the project owner:
The project owner is engaged in projects for the purchase, installation and sale of apartments in new construction homes. The apartments are fully equipped and sold with all necessary appliances and furniture. Each apartment is designed according to its layout, the furniture is made to order, and the installation work is carried out by long-term partners, whose services are used by the project owner to implement various projects.
About the project:
The apartment is planned to be installed in 3-4 months. The estimated cost of the installation is around EUR 50 000. The fully furnished apartment will be for sale. The planned sale price of the apartment is from EUR 3 600 per square meter. The planned sales revenue of the apartment with a parking space is about EUR 222 000.
Progress of the project:
At present, all the premises in the apartment have been formed, the walls have been plastered and prepared for painting, electric cables have been laid, plumbing inlets, and tiles have been laid in the bathroom. Floors, doors, stationary and installed cabinet furniture have already been ordered, and advance payments have been made for the above-mentioned components and the installation of the apartment. At present, about EUR 22 000 have already been spent on the installation of the apartment.
To secure the interests of investors, real estate is pledged with a primary mortgage:
To secure the interests of investors, a 58.91 square meters apartment with partial finishing is pledged at Dangerucio st. 29-15, Vilnius. Also pledged a 4.10 square meters pantry and a parking space. According to an independent real estate appraisal, the value of real estate pledged to investors is EUR 166 200.
Maximum planned amount of funding for the project: EUR 120 000. The project is funded based on the current mortgage valuation until it reaches the maximum LTV set. When maximum LTV is reached, a new valuation of the property will be required and further project funding stages will be announced and collected only if the maximum LTV set is not exceeded.
Interest by investment amount:
– From 100 EUR to 999 EUR – 11%
– From 1 000 EUR to 4 999 EUR – 11,5%
– From 5 000 EUR – 12%
Important: investments made separately are not aggregated.
We plan to collect the accumulated amount within 7 days with the possibility to extend it to 21 days without raising funds.