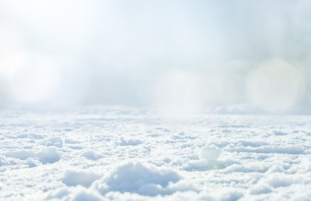 Butai Zveryne "S41" II
Profitus
CrowdSpace is not liable for the content presented in this offering. Check with the information on the official Profitus website and make informed decisions based on your own research.
Phase II of the stage financing project "Apartments in Zverynas" S41 ". The funds raised at this stage will be used to continue the reconstruction work.
"Apartments in Zverynas S41 "- the project is located in a promising place of Vilnius, Zverynas. The aim of the project is to reconstruct the dormitory, third floor, premises. In total, the project envisages the formation of 34 separate dwellings, part of which is planned to be sold, and the remaining apartments to be rented. The tidy premises will be sold with full finishing. The estimated selling price is 2,700-2,800 euros per square meter.
Reconstruction works have already started in the project, 34 individual apartments are being formed, the necessary communications are being provided to each apartment. Project owner in June provides for the registration of separate property units – apartments.
Trusted developer status for the project owner. The company developing the project is an experienced construction project development company that has successfully implemented projects: business center "Laisv?s 78B", "Old Town Terraces", "Studio tower", "Kareivi? 2F" and others. In total, the company participated in more than 95,000 square meters. m in the development of facilities as a project owner and contractor. More about previous projects of the project owner here: www.trinapolis.lt.
To protect the interests of investors, 702.71 square meters of dormitory premises, on the third floor, together with a 6.21 acre plot of land, Student? str. 41-4, Vilnius. According to an independent real estate appraiser, the value of the mortgaged property is EUR 927,000. Investors at all stages will be pledged the property with a primary mortgage.
The maximum amount of funding is EUR 500,000. The borrower will have the right to borrow additionally in other stages, provided that it does not exceed the maximum LTV of 54%. The project is financed according to the current valuation of the mortgaged property until it reaches the set maximum LTV. The loan-to-value ratio (LTV) at this stage is 23%.
Interest by investment amount:
– From EUR 100 to EUR 999 – 5%
– From EUR 1 000 to EUR 9 999 – 5,5%
– From EUR 10 000 – 6%
Important: individual investments are not aggregated.
We plan to collect the accumulated amount within 7 days with the possibility to extend it to 21 days. without raising funds.