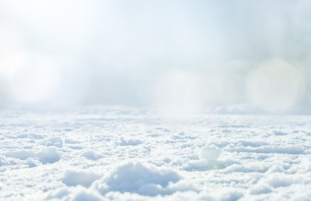 Butai Zvalgu g. VIII
Profitus
CrowdSpace is not liable for the content presented in this offering. Check with the information on the official Profitus website and make informed decisions based on your own research.
We introduce a new project – "Butai Zvalgu g. VIII". The raised funds will be used to refinance the existing loan. At this stage, EUR 185 000 are to be raised.
The aim of the project:
The owner of the project has purchased 10 apartments in the 2021 construction "Trinapolios namai" apartment building in Vilnius, with a total area of 433.83 square meters. Also 7 underground parking spaces. Currently, the apartments are already fully furnished and rented. The average monthly rent of one apartment is about EUR 750. All apartments generate an income of EUR 7 500 per month.
About the owner of the project:
UAB 'Victory Residential' belongs 'Victory Funds' and 'Citus Group' group which has developed various real estate projects of 130 000 square meters in Vilnius and Kaunas
To secure the interests of investors, real estate is pledged with a secondary mortgage:
To secure the interests of investors, 10 apartments with a total area of 433.83 square meters are pledged at Zvalgu st. 7, Vilnius. According to an independent real estate appraisal, the value of real estate pledged to investors is EUR 1 757 000.
Maximum planned amount of funding for the project: EUR 1 000 000. The project is funded based on the current mortgage valuation until it reaches the maximum LTV set. When maximum LTV is reached, a new valuation of the property will be required and further project funding stages will be announced and collected only if the maximum LTV set is not exceeded.
As we operate transparently and fairly, we inform, the shareholders of UAB 'Victory Residential' are also the shareholders of crowdfunding platform 'Profitus'. We notice that the project developer is directly related to the crowdfunding platform 'Profitus'. We confirm that the project financing is executed according to principles of transparency, independence, public visibility and equality.

The financing agreement will be subordinated with another credit that was given or will be given by Bigbank AS, registration code in Estonia 10183757. The company operates in Lithuania through BIGBANK AS branch, registration code in Lithuania 301048563. More information in 'documents' section, under 'investment conditions'.
The Bank is informed and agrees that on the due of agreement repayment, the financing agreement can be refinanced with the condition that the new financing agreement will be subordinated by the credit given by the Bank. The Bank also agrees that without the preliminary Bank agreement the interest would be paid for the loan giver not more often than once in a quarter.

Interest by investment amount:
– From EUR 100 to EUR 499 – 12%
– From EUR 500 to EUR 4 999 – 12,5%
– From EUR 5 000 – 13%
Important: investments made separately are not aggregated.
We plan to collect the accumulated amount within 7 days with the possibility to extend it to 21 days without raising funds.