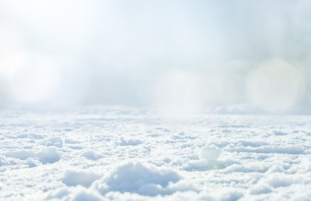 CrowdSpace is not liable for the content presented in this offering. Check with the information on the official Profitus website and make informed decisions based on your own research.
We present the third stage of the stage financing project "Butai Kaune", the funds of which will be used for refinancing and development of another real estate project. The amount to be raised is EUR 49 000.
Project owner:
The project owner has 5 years of experience in the field of real estate and manages a strong real estate development company. The owner's company purchased 4 172.16 sq. meters area 2 administrative premises at Elektrenu 8N, Kaunas. In 2020, carried out the conversion of administrative premises and formed and fully equipped 151 apartments for rent, 149 apartments are for rent. Permanent rental occupancy 95%. In general, during the first of 2021 in the first half of the year, rental income amounted to EUR 283 641.
The aim of the project:
The project owner will use the money to refinance the existing loan, which was granted to Elektrenu st. project implementation. Also Zemaiciu st. located on 4 floors, 3 517.95 sq. m. meters, for the installation of a brick building and the formation of new ones, in which apartments on the first floor are currently being formed, aluminum structures are being built, fixed gypsum boards. All apartments will be rented and the planned project costs are EUR 1 000 000.
To protect the interests of investors, real estate is pledged:
Investors are pledged 151 apartments and 2 administrative premises in Elektrenu st. 8N, Kaune. The total area of the mortgaged premises is 4 172,16 sq. m. According to an independent real estate appraiser "Inreal" the value of the mortgaged property is EUR 3 807 300. All mortgaged apartments are fully finished and ready for life – they have all the necessary furniture and communications. The project is located in an infrastructurally convenient place in Kaunas – Petrasiunai, from which the main points of the city are easily accessible.
Important:
For new investors, the property will be temporarily pledged with a second mortgage, after refinancing all stages, all secondary mortgage holders – investors, will receive a pledge of the primary mortgage. The existing primary mortgage is administered by "Profitus", so all investments are protected.
Interest by investment amount:
– From EUR 100 to EUR 499 – 5%
– From EUR 500 to EUR 999 – 5,5%
– From EUR 1 000 – 6%
Important: investments made separately are not aggregated.
We plan to raise the amount within 7 days, with the option of extending it to 21 days if we do not raise funds.