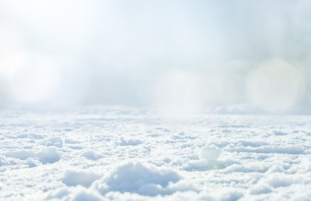 Bendoriu panoramos XIII
Profitus
CrowdSpace is not liable for the content presented in this offering. Check with the information on the official Profitus website and make informed decisions based on your own research.
We present the thirteenth stage of the project "Bendoriu panoramos". The money raised will be used for the development of the RE project. The amount to raised at this stage is EUR 159 800.
The aim of the project:
The project owner is developing 5 single-family houses on 5 plots of land with a total area of 52.36 acres. The area of four houses is 185 square meters each, and the area of the fifth house is 174 square meters. The planned completion of construction works is 2023 I quarter. The planned income from the sale of all houses is EUR 1 460 000. Currently, the house at Zirgyno st. 13A has already been sold.
Progress of the project:
The project development work is almost finished. Currently, all houses are registered in the Registry Center with at least 85% finality. The owner of the project is preparing to start the environmental management and well-being installation works of the area. For future buyers, the owner of the project will give the opportunity to purchase a house either partially or fully finished. For those who wish to purchase with full decoration, interior installation work will be carried out according to the customer's needs.
To ensure the interests of investors, real estate is pledged with a primary mortgage:
To secure the interests of investors, 4 registered houses and 4 plots of land are pledged at Zirgyno str. 7, 9, 11, 13 Vilnius district. As soon as the house is registered, it will be secured by a primary mortgage. According to an independent real estate appraiser, the value of the mortgaged real estate is EUR 1 166 000.
The maximum amount we finance for the project is EUR 990 000. The project is financed according to the current valuation of the mortgaged property until it reaches the set maximum LTV of 70%. Once the maximum LTV is reached, a new valuation of the property will have to be carried out and the further stages of financing of the Project will be announced and collected only if the set maximum LTV is not exceeded. The loan-to-mortgage value ratio (LTV) at this stage is 70%.
Interest by investment amount:
– From EUR 100 to EUR 999 – 10%
– From EUR 1 000 to EUR 4 999 – 11%
– From EUR 5 000 to EUR 9 999 –12%
– From EUR 10 000 – 13%
Important: individual investments are not cumulative.
We plan to collect the collected amount within 7 days with the possibility of extending it until the 21st. without fundraising.